In Between Gallery Open Call - Deadline 13 November, 2023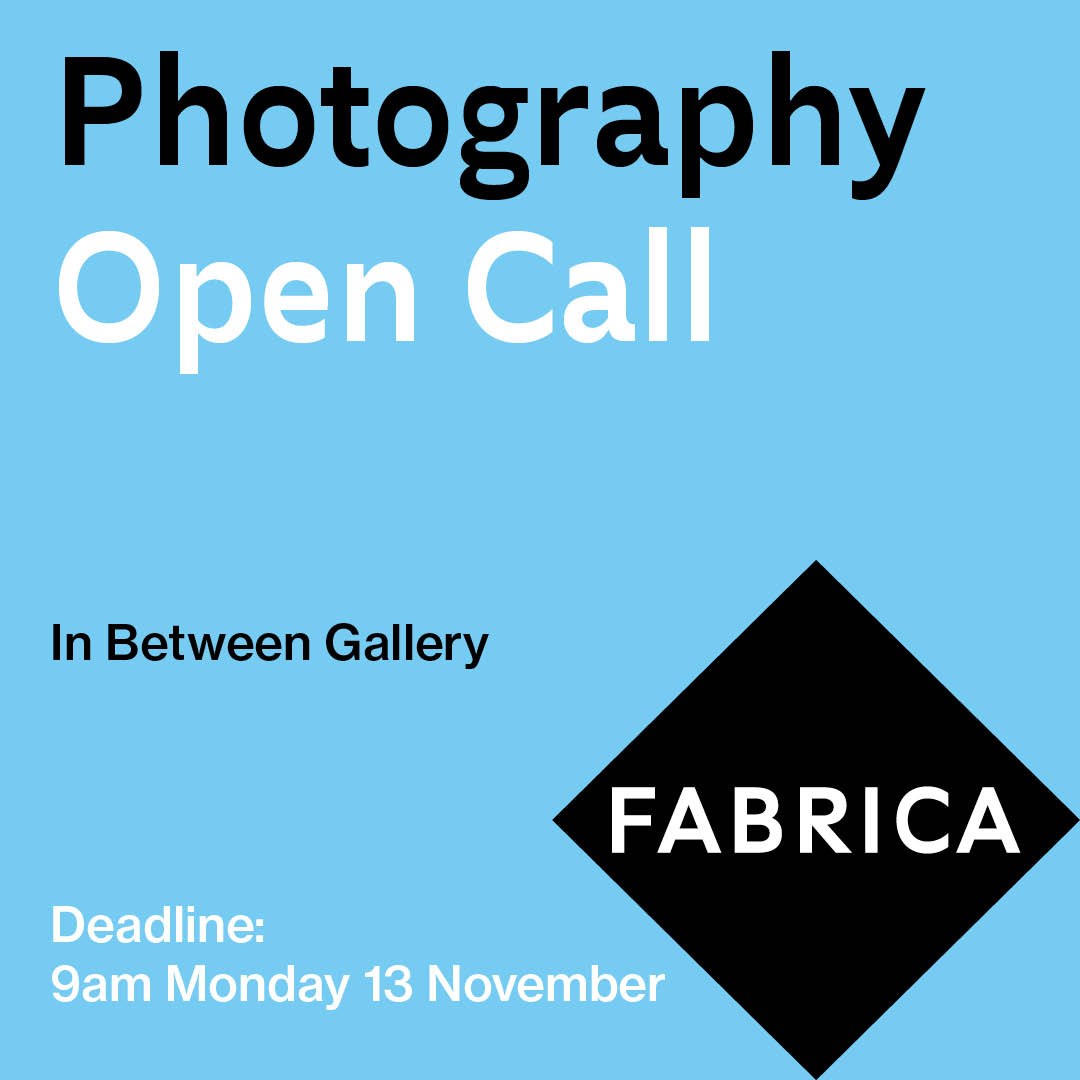 In Between Gallery is a temporary exhibition platform for Fabrica's picture window in central Brighton. This exciting initiative is now in its sixth year.
Fabrica is partnering with Spectrum Photographic, Photo Fringe and Jane & Jeremy to present excellent photographic work by UK-based artists who consider themselves to be early to mid-career.
Previously exhibited artists include Fion Hung Ching-Yan, Duncan Poulton, Amartey Golding, Ibrahim Azab, Vera Hadzhiyska, Julien Bonnin, Feiyi Wen, Alexandra Lethbridge, Rich Cutler, André Lichtenberg, Alan Compton, Clémentine Schneidermann and Charlotte James.
About
There is no theme to address, but artists are asked to submit a work that will function well within the context of a large-format print, set within the window frame measuring 270cm x 225.5cm (approximately).
There is no cost to enter.
In addition to this exhibition opportunity the selected artist will also be the featured speaker at the Artist Talk & Photography Networking Event, Tuesday 6 February 2024, 6-9pm, at Fabrica.
The selected artist will receive a fee of £200, plus travel costs.
In submitting your images its worth knowing the practical factors that will influence the panelists decision: work in a square format fits well with the shape of the window; images that are predominantly light or bright: the window has a light filter on it which does not favour images that are predominantly dark or black and white.
The image would be exhibited from December 2023 – April 2024, though may be occasionally removed for very short periods around Fabrica's venue hire commitments.
Information about the selected artist and the image will be featured on the Fabrica website and via promotional materials produced by Fabrica, Photo Fringe, Spectrum and Jane & Jeremy.
One artist/artist group and one image will be selected.
Open to UK residents only.

More information about the In Between Gallery can be found here.
Deadline
Submissions must be received by Fabrica no later than 9am on Monday 13 November 2023. The selected artist will be notified by 5pm on Thursday 23 November.
To apply
Please submit applications via this form.
Applications must be in English.
Applications must contain:
Up to 3 Low-res images
Title and contextual information concerning the image (doc or pdf)
Biography/CV (doc or pdf)
A link to the applicants' website/instagram where a range of work can be seen.
More about the In Between Gallery can be found online here.
Equal Opportunities
Fabrica operates a policy of equality opportunity and fair treatment.