In Between Gallery Shortlist: Katie Bret-Day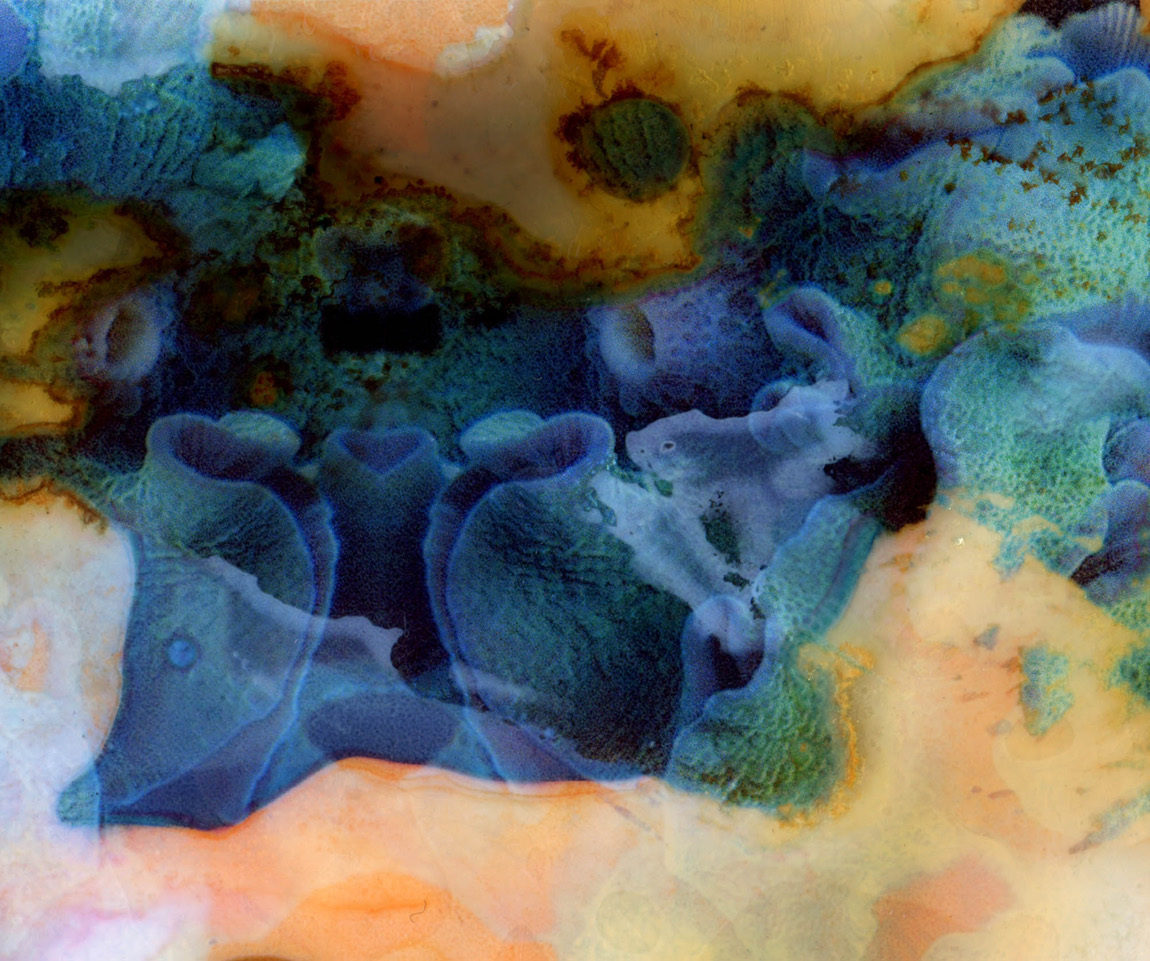 Recently shortlisted for The In Between Gallery is Disteynen by Katie Bret-Day. The image explores coral bleaching and its associated factors; a consequence of rising sea acidity and ocean temperatures.
From coral skeletons, to macro algae and archival images, coral reefs are displaced and reimagined in London. Using material and process lead photography to document fictional, endangered and extinct corals, via salt, bleach, mordançage and etching techniques to reveal the fragility and beauty of a tortured ecosystem.
The In Between Gallery is an ongoing series of photographic exhibitions which sit between Fabrica's main exhibition programme, in partnership with Photo Fringe, Spectrum and Loupe Magazine. Work by emerging photographers is shown in the Fabrica window space right in the heart of Brighton, in the large picture window on Duke Street. Showing from 20 December 2021 to April 2022 is Lost Connection I Afghanistan by Rick Findler. The Open Call judging panel was made up of the project partners, together with independent curator Cairo Clarke and previous In Between Gallery exhibitor, photographer and curator Ibrahim Azab.
About Katie Bret-Day
London based artist Katie Bret-Day uses the viscous materiality of photography to explore the contingent and discursive nature of being.
In 2018 she was presented as one of five rising talents by The Guardian, and previously by Aesthetica magazine.
Her work has been included in the Tate commissioned Photography Ideas Book (2019) and acquired by the British Library as part of their Treasures Collection. She has been nominated for both the ReGeneration project and the Foam Paul Huf Award and received Creative Review's Zeitgeist Award in 2018.
She graduated with distinction from the Royal College of Art in 2020 and holds a First Class degree from the London College of Communication UAL.
In 2019 she produced work with the Sickle Cell Society in connection with Imperial College London, this work is representative of her evolving discourse that positions itself between arts and sciences. She produced work as part of an LAPC curated exhibition exploring climate change though experimental photography.
She has previously worked as a guest lecturer at the London College of Communication, taught while on residency at Institut le Rosey, and created co -created the Arts and STEAM summer programmes as St Georges International (Switzerland). She lectures at Farnborough College of Technology.