In Between Gallery Shortlist: Ezra Evans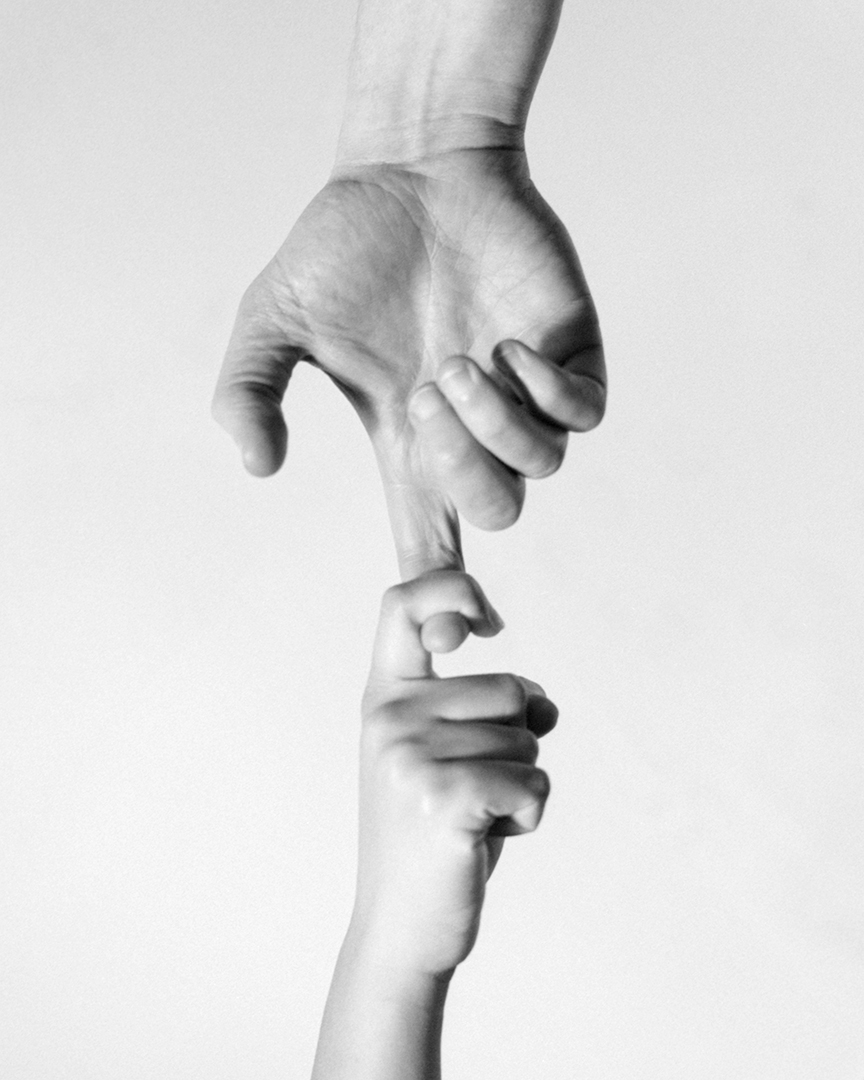 Recently shortlisted for The In Between Gallery is Something, anything to hold by Ezra Evans.

The work is a visual portrayal of shared global experiences and feelings in the face of the first lookdowns.
Portraying an intimate and supportive moment between the artist's housemates who were expecting their first child, the image shows our need for one another and captures the tenderness and resilience people find in each other when faced with hard times.
"We see the early stages of family, the expanding of a whole, of us."
The In Between Gallery is an ongoing series of photographic exhibitions which sit between Fabrica's main exhibition programme, in partnership with Photo Fringe, Spectrum and Loupe Magazine. Work by emerging photographers is shown in the Fabrica window space right in the heart of Brighton, in the large picture window on Duke Street. Showing from 20 December 2021 to April 2022 is Lost Connection I Afghanistan by Rick Findler. The Open Call judging panel was made up of the project partners, together with independent curator Cairo Clarke and previous In Between Gallery exhibitor, photographer and curator Ibrahim Azab.
About Ezra Evans
Ezra is a uk based artist who works with photography, performance and sculpture. He is a member of YumYum collective and a founding member of (re)structure group.