Photo Fringe 2022 OPEN Eco outdoor exhibition extended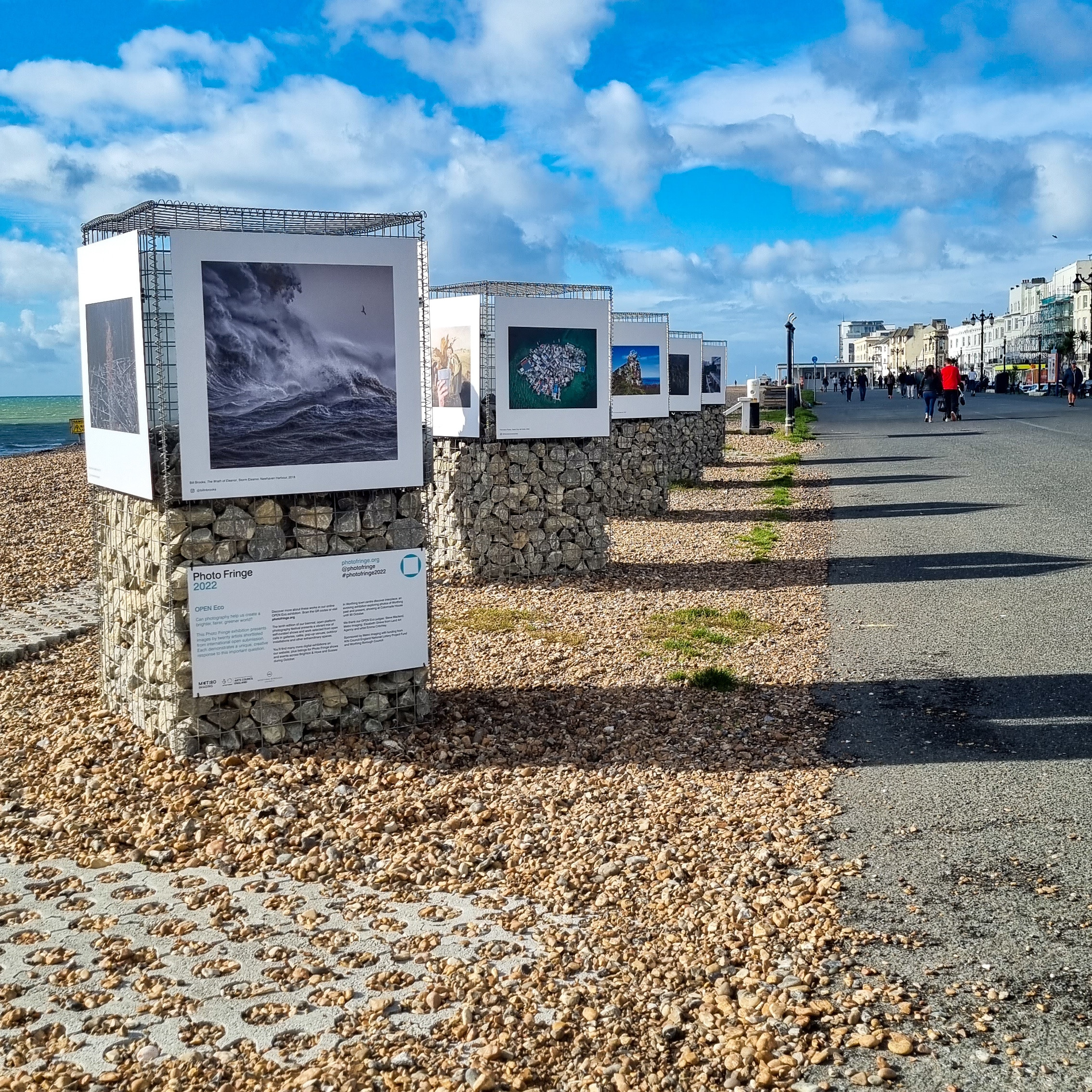 Our outdoor exhibition on Worthing seafront, originally presented as part of Photo Fringe 2022, has been extended for an additional six months until October 2023.
Photo Fringe invited artists to propose a single image to engage audiences and help us imagine a greener, fairer world. Artists were asked to respond to the question "How can photography make a difference to the climate crisis?"
The selected artists are: Rhiannon Adam, Louise Beer, Laurene Bois-Mariage, Anne Marie Briscombe, Bill Brooks, Chan Hong Yui Clement, Alex Currie, Sarah Grounds, Gwen Riley Jones, Frankie Knight, Olana Light, Mark O'Halleron, Eunice Pais, Alex Robertson, Grant Simon Rogers, Francesco Russo, Scott Stevens, John Walmsley, Mandy Williams and Elizabeth Woodger.
The selection panel for the Photo Fringe OPEN Eco was Steve Macleod director of Metro Imaging; Elizabeth Grieve from Land Art Agency and artist Emma Critchley.
Photo Fringe 2022 OPEN Eco is sponsored by Metro Imaging with funding from Arts Council England National Lottery Project Fund and Worthing Borough Council.
Find out more about the project and the individual imageson our festival website