First Monday – 1 June, 2020: Elena Helfrecht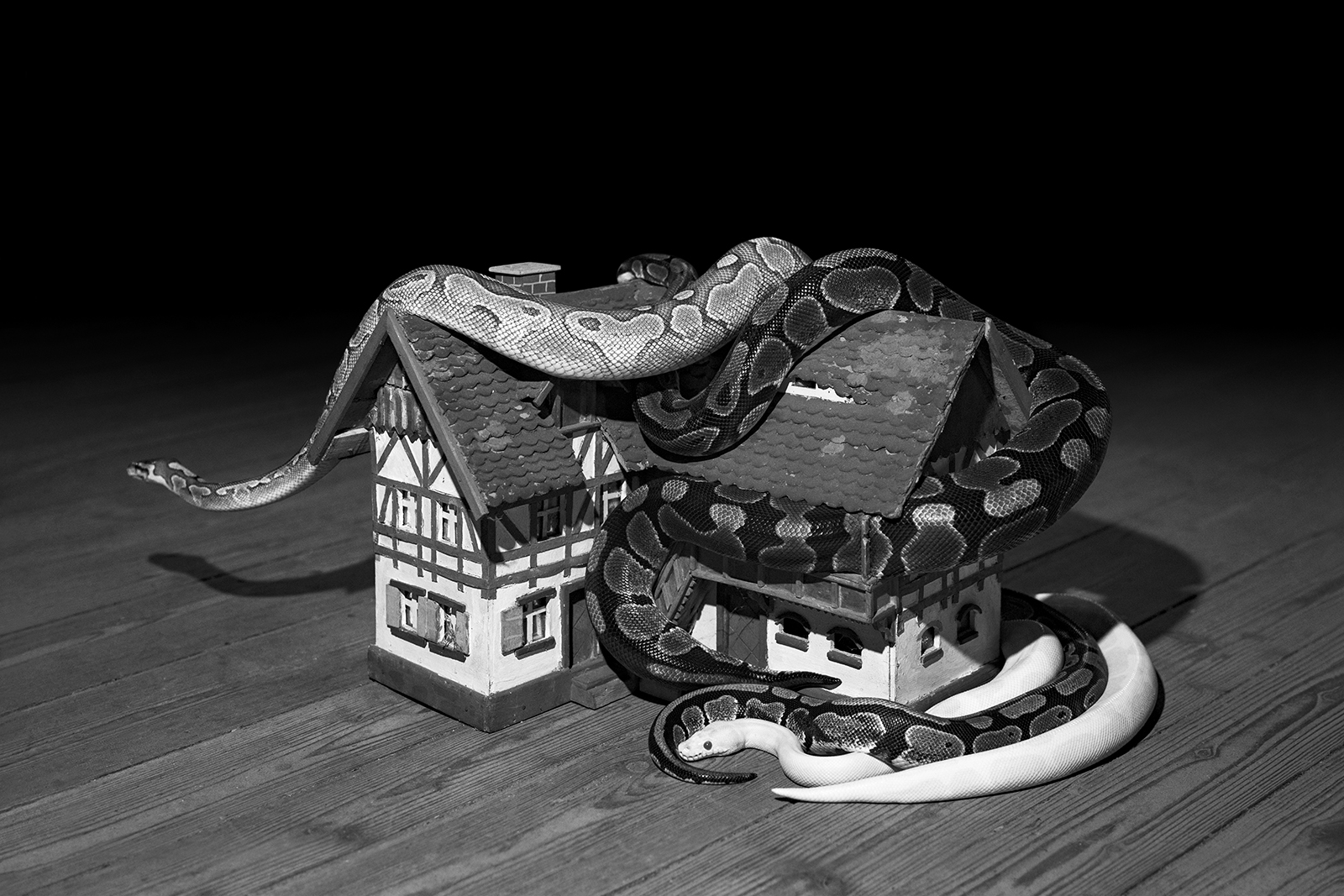 Watch a subtitled recording of this event on our Instagram IGTV channel
Photo Fringe First Monday – 1 June 2020
Zoom Meet-up and Artist Talk
6.30pm - 7.30pm
Meeting ID: 895 7524 1406
Password: 869085
First Mondays are back and we'd love you to join our first public Zoom meet-up.

Photo Fringe Director, Claire Wearn and our Chair of Trustees, Rebecca Drew will start our session with a chat about all things TAKE/MAKE, our upcoming Photo Fringe 2020 festival announced last week. They'll share details of open calls launching in June and answering questions raised in our recent survey.
Then, around 6.50pm, visual artist Elena Helfrecht will tell us about her work.
Elena's dream-like images weave memories, experiences, and imagination together. The multi-layered meanings in her work are fuelled by her interests in Art History, Literature and Psychology.
[from British Journal of Photography]
After her grandmother passed away, Elena Helfrecht and her mother began the difficult task of going through their late relative's belongings in their home in Bavaria, which has been in the family for 200 years. Delving deep into the family's past, they began to uncover stories that intrigued them, and for Helfrecht, this sparked her ongoing project, Plexus."I found many documents and artefacts that had lost their histories, of which I could recover some by adding my own narrative," says Helfrecht.
The work centres around one key incident involving the death of her great-grandfather during the Second World War. "After the disappearance of my great-grandfather, my grandmother – back then just a child – was adopted by her grandmother and grew up on the other side of Germany in a harsh postwar environment without her parents," recounts Helfrecht. "This event tore a hole in her life that was never closed and grew larger until it reached my mother and I. Only now are we slowly able to repair it together through dialogue, research and art."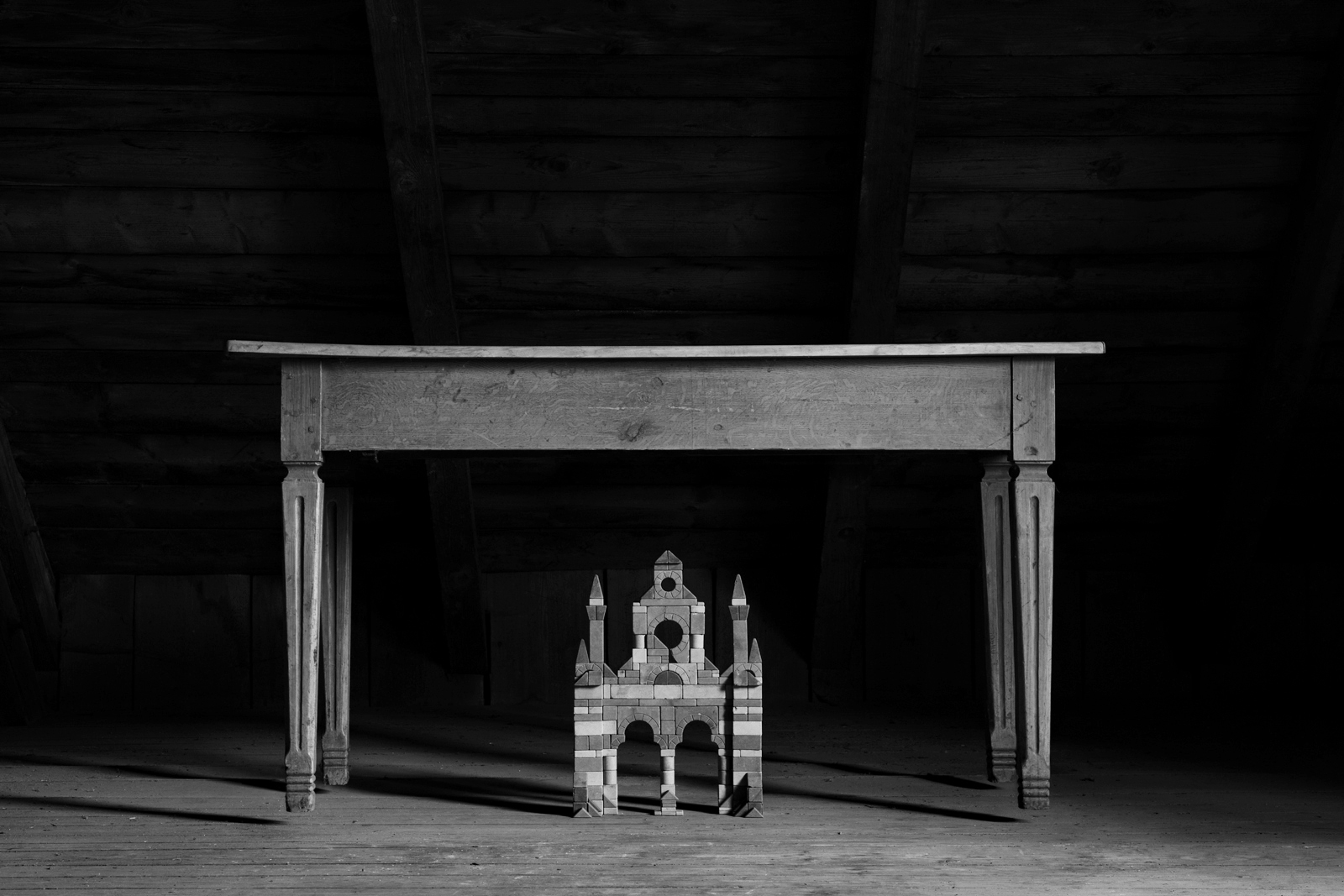 We look forward to seeing you
ZOOM: at this link
Meeting ID: 895 7524 1406
Password: 869085
---
ABOUT THE ARTIST
Elena Helfrecht (b. 1992 in Bavaria; based in London and Bavaria) is a visual artist working with photography.

In 2019 she completed her MA in Photography at the Royal College of Art in London, after receiving her BA in Art History and Book Science from Friedrich-Alexander-University in Erlangen in 2015 and studying Art and Image History at Humboldt-University in Berlin from 2016 to 2017.

In 2020, her work was nominated for the Foam Paul Huf Award and selected as a finalist for the Sony World Photography Awards, the HSBC Prix pour la Photographie, the PHMuseum Photography Grant, The Aftermath Project Grant, and as a winner of Camera Work hosted by Palazzo Rasponi 2. She was one of the Bloomberg New Contemporaries in 2019, showing at South London Gallery and Leeds Art Gallery, and a Jury Favourite for the Le Bal Award for Young Creation, as well as a winner of the AOP Student Awards, Magenta Flash Forward, and the Ginnel Foto Award in the same year. Recent publications include the British Journal of Photography, HANT Magazin, Der Greif, and 'On Death' by Kris Graves Projects and the Humble Arts Foundation, which was one of Time's 30 Best Photobooks of 2019.