Artist Talk - 7 July 2021: Mercy Haruna
Iko-Ọjọ Mercy Haruna (known as Mercy), is a Kent-based portrait and documentary photographer dedicated to capturing the fleeting moments of family life. She focuses on stories that capture the beauty of the everyday as well as those that dive into deeper conversations about the realities of motherhood.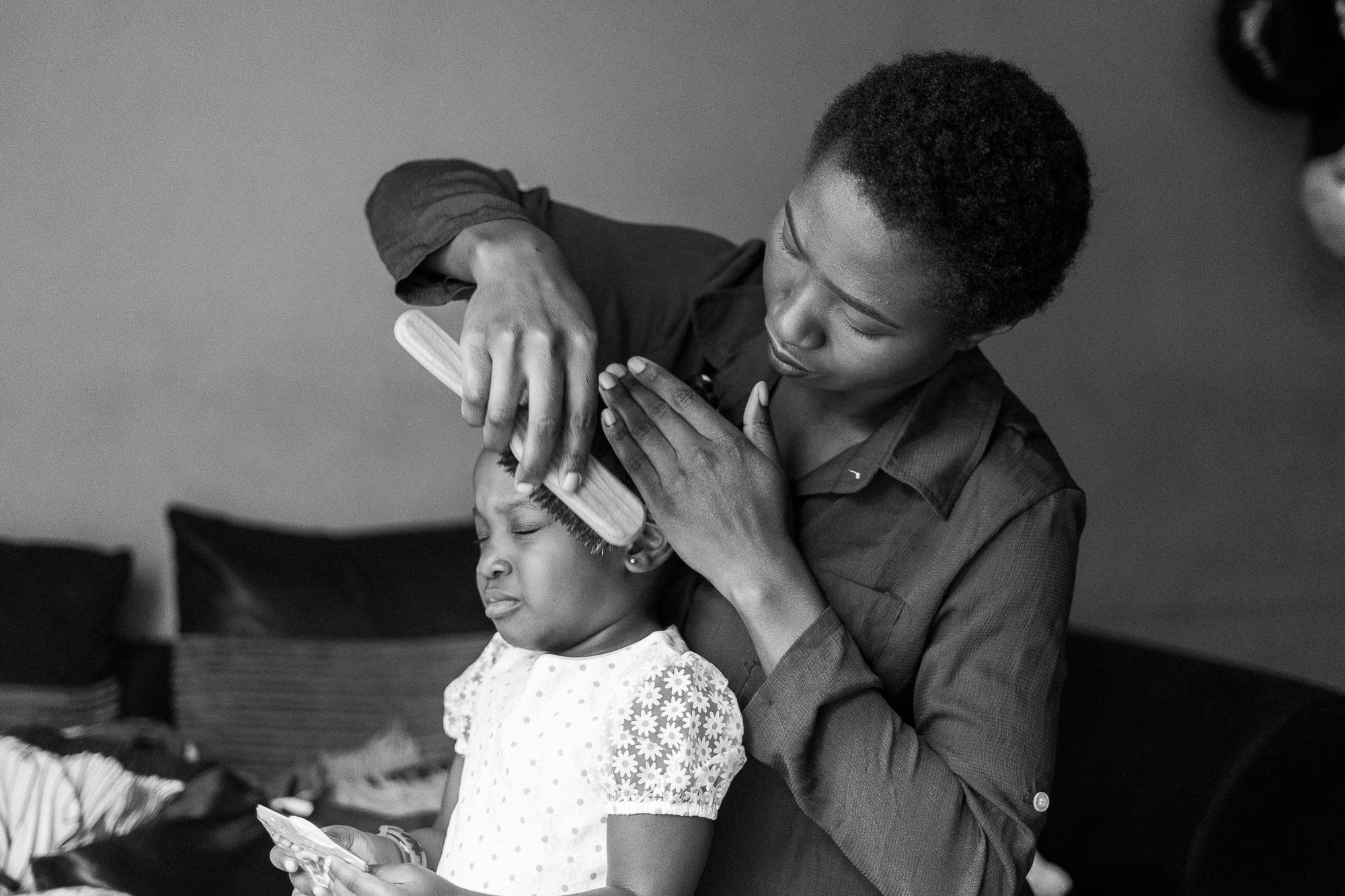 One of our Photo Fringe 2020 Trainee Curators, Pelumi Odubanjo, invited Mercy to talk with us and Pelumi will lead the discussion focussing on Mercy's career, influences and projects including Ane-Igala, a personal documentation of the photographer's Nigerian ancestral homeland and the Igala people.
Her ongoing project, This is Home documents the daily life of her British-Nigerian family in and around their home in Kent. Inspired by images she would have loved to see of her own childhood, the photographs capture real moments of life between the milestones we're accustomed to capturing.
Personal family documentary work has paved the way for Mercy to document family stories in her community. Haruna's latest project,Offspring, aims to create space for Black mothers in the UK to share stories related to the physical and psychological changes that come with the transition into motherhood.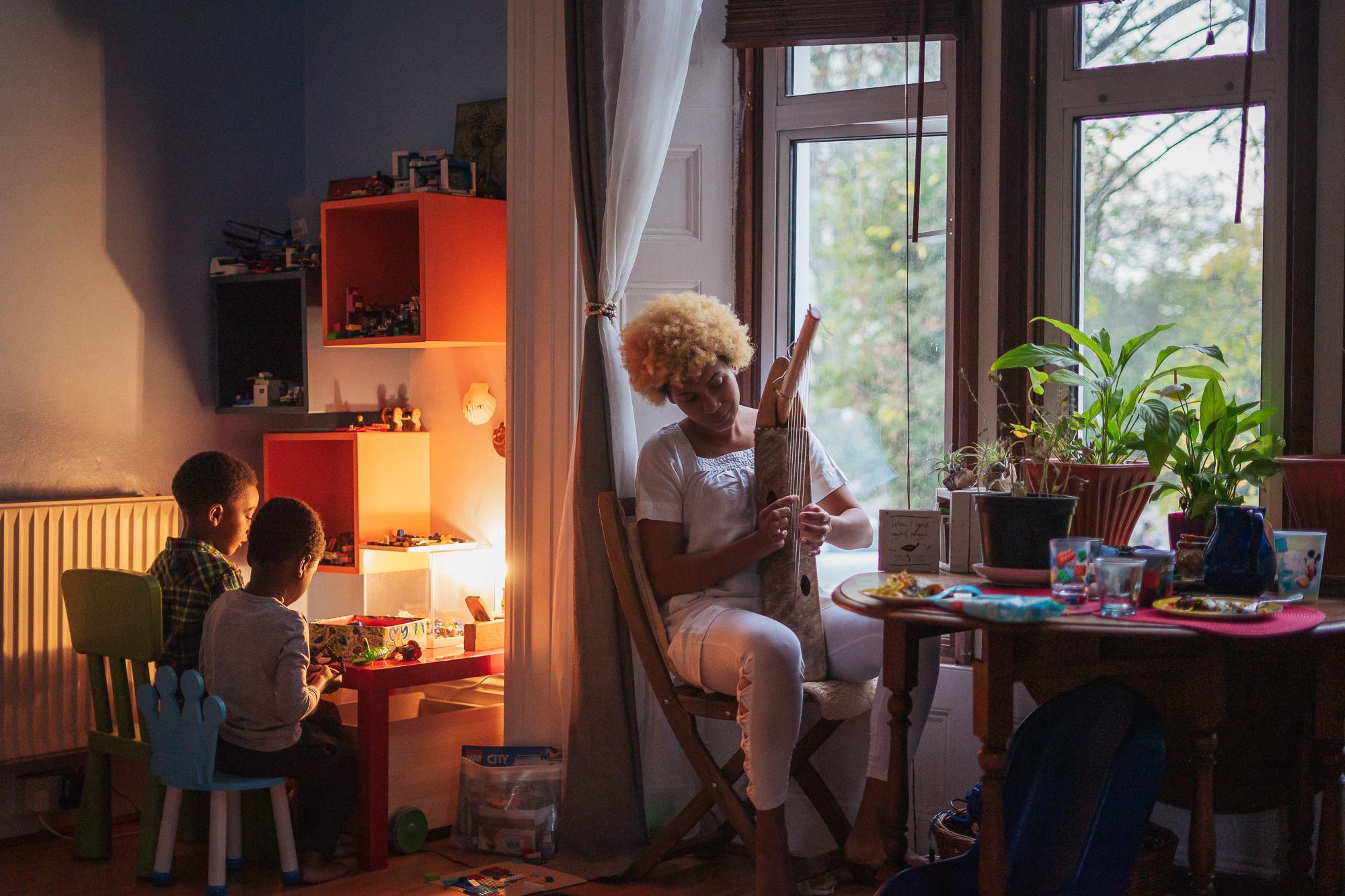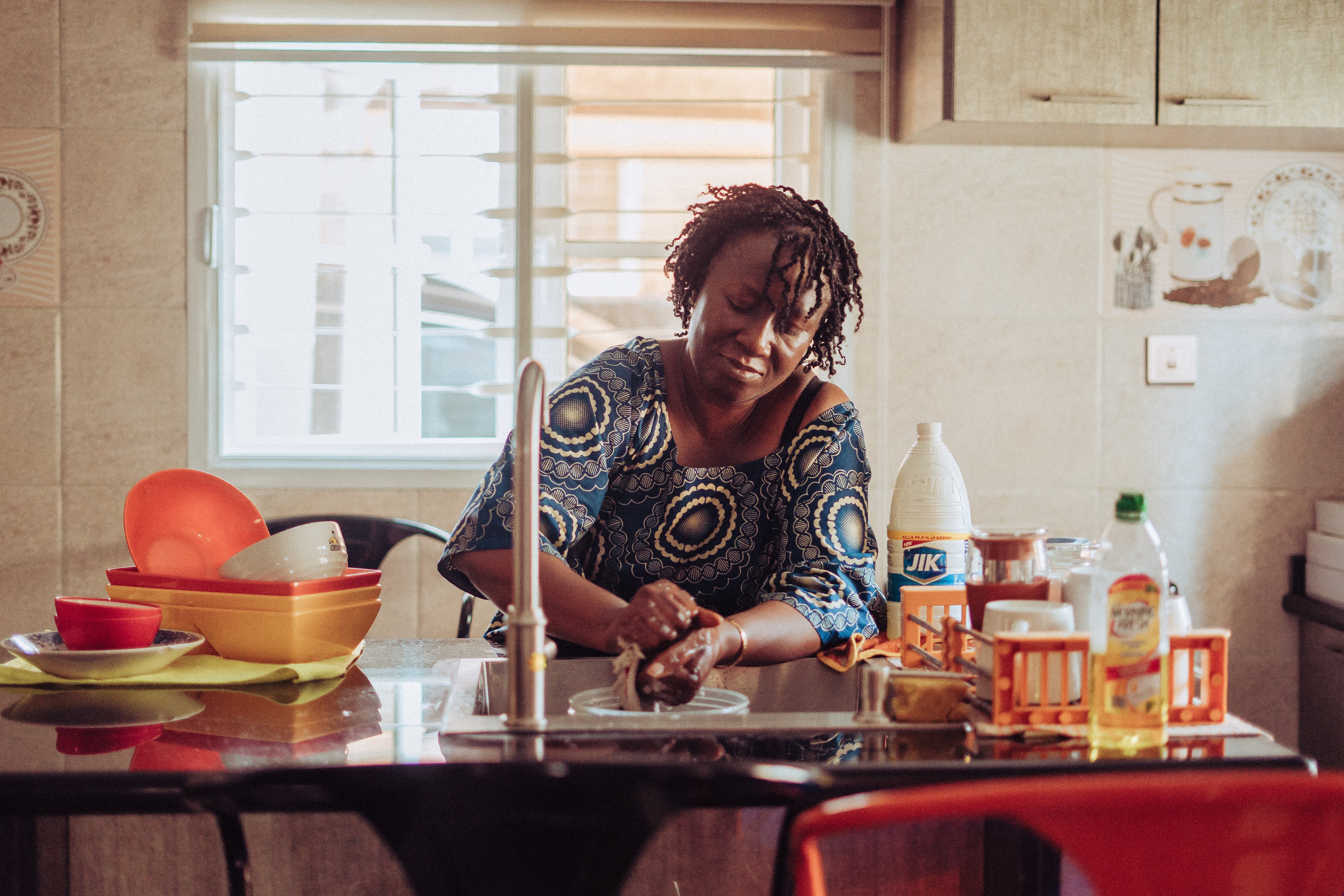 Iko-Ọjọ Mercy Haruna was born and raised in Nigeria, spent her teens in France and moved to the UK to study BA Visual Communication at American Intercontinental University London and MA Photography at University for the Creative Arts, Canterbury.
Alongside her photographic practice, she's a parenting podcaster and blogger and has worked on a number of projects including co-hosting BBC World Service's Parentland - an evidence-based podcast that investigates parenting questions through the lens of scientific research and global cultural practices. Haruna is also a member of the Black Women Photographers community founded by Polly Irungu.
Pelumi Odubanjo is a London-based multidisciplinary artist, curator, researcher, and writer. Pelumi's work revolves around archival imagery and contemporary vernaculars around image-making. Pelumi works with artists, archives, and cultural artefacts to create and explore dialogues across a global African diaspora and unravel historical and contemporary links between the intersectionality of women, migration, and identity.
Her recent work includes curating and producing for Tate and Photo Fringe, co-founding the art research collective Contakt Collective, and working as curator-in-residence at the Black Cultural Archives (2020).
All Images © Mercy Haruna
Thumbnail:
My son and daughter watching cartoons on my phone, February 2017


Above:
Tayo brushing her daughter's hair, October 2020

Pascale playing a soothing tube on her harp while her son and his friend play in the corner of the room, November 2018
My mother hand-washing her kitchen napkins, April 2021