Photo Fringe 2022: Take Part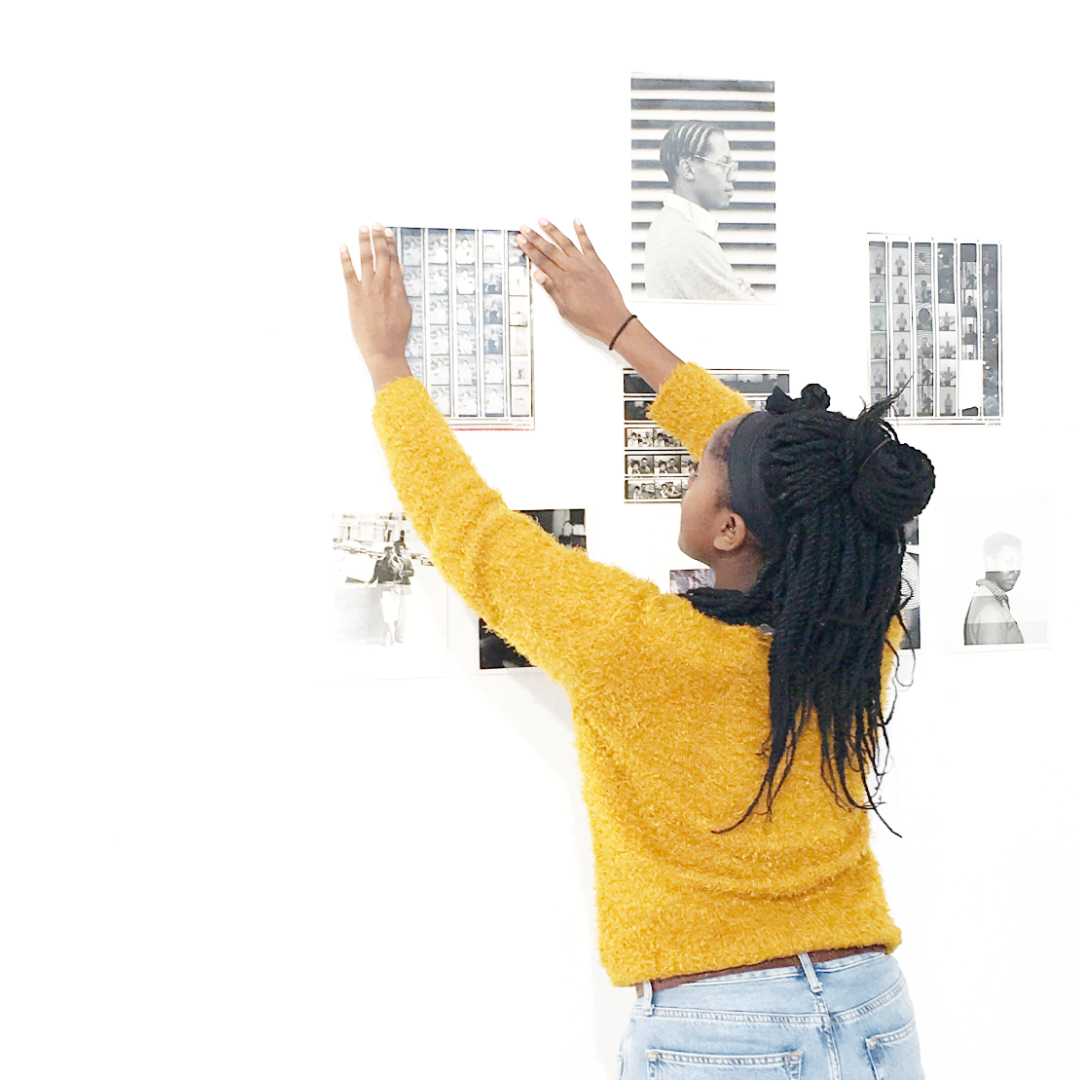 Photo Fringe is open to all and everyone's invited.
Our tenth biennial Photo Fringe festival will run 6–30 October 2022 with exhibitions and events taking place online and in venues across and beyond Brighton & Hove.
As ever, our open-platform festival will present a vibrant mix of self-curated shows and work selected from open calls in galleries, cafés, pop-up venues, outdoor installations and other extraordinary spaces. Lens-based practitioners of all career stages and working in any genre are invited to join our mission to develop new ways of seeing together.
Exhibitor and event registration is NOW CLOSED
Exhibitors

Photo Fringers come from all levels of experience - from seasoned professionals with international reputations to recent graduates or first-time exhibitors. Photo Fringe is a great opportunity to make connections with fellow photographers and to share your work with new audiences.
Just as for our most recent festival, all our exhibitors, whether they're exhibiting in a physical venue or not, will also be able to use a series of easy to use flexible templates to exhibit their work digitally on our festival website.
Photo Fringe is a nurturing space to experiment with how you present work, or to try out a new direction in your practice.
A small show in an unusual venue that might expect modest audiences outside of the festival can become a must-see on a tour of Photo Fringe exhibitions.
Business owners too are often more interested in hosting an exhibition that's part of something bigger than they might be on "taking a risk" on an individual show.

Promoting your work

You'll be supported by the Photo Fringe team and by fellow exhibitors to help promote your show and your events.
In-venue shows will be allocated a Photo Fringe venue number and form exhibition trails across Brighton & Hove and Sussex.
Every show will include an online exhibition at photofringe.org and we'll be inviting editors, curators and influential professionals to suggest their own trails from amongst these digital exhibitions.
Events can be listed for free on the festival site.

Our social media following is 27K and our festival social media content for our tenth edition will be more extensive than ever. Our aim is to broadcast as many Instagram live walkthroughs of in-venue and digital shows and Q&As with exhibiting artists as we can.

You can watch a great Photo Fringe talk about promoting your show on our Instagram channel.
Included in our tool kit of resources for exhibitors will be a range of design assets to help promote their shows in print and online.

Our theme this year is Real Utopias
Many of our exhibitors will choose to present work responding to our theme - although it is by no means compulsory to do so and exhibitors are free to interpret the theme however they wish.
Our chosen theme for 2022 is Real Utopias, a call to action for Photo Fringers and audiences to explore how photography can help us imagine a brighter, greener, fairer world.
Read more about our theme here
"The function of art is to do more than tell it like it is – it is to imagine what is possible."
bell hooks

Photo Fringe 2022 Exhibitor Fees

In-venue and Digital:
Solo Exhibition (up to 15 images exhibited online) - £72
Group exhibition (up to 30 images exhibited online) - £120
Digital only:
Solo Exhibition (up to 15 images exhibited online) - £50
Group exhibition (up to 30 images exhibited online) - £90
Event listing:
Includes image, description and link - FREE
Photo Fringe is a registered charity run by a voluntary Board of Trustees. We invite exhibitors to be part of the festival and to share the costs so collectively we can produce a high-quality event that's accessible to as many people as possible. The Board raises funds from public and private sources to pay for the charity's core costs, participation programme and artist opportunities. Registration fees contribute to festival costs including design, website maintenance and marketing. We strive to keep fees as low as we can and they are currently set at below those of our last pre-pandemic festival in 2018.

Venues

If you're looking for a venue, please drop us a line. We will do our best to advise you, to connect you with offered spaces and/or to other artists sharing larger spaces. Likewise, if you're able to offer suitable space for an exhibition, please email harley@photofringe.org

Bursaries and Pay it Forward
Many people are experiencing financial hardship.
We have a small number of bursaries available to practitioners who would benefit from exhibiting, but are unable to afford an exhibitor fee. If you believe a bursary would be suitable for you, please send us an email showing the work you would like to exhibit and outlining how exhibiting would benefit your practice. All requests will be treated with discretion.

Alternatively, if you are in the fortunate position of being able to "Pay it Forward" please consider making a donation to Photo Fringe that could enable an additional exhibitor's bursary. Please note, to protect the privacy of bursary applicants, we are unable to match donors with prospective exhibitors.


Danny Wilson Memorial Awards
All Photo Fringe exhibitors are automatically entered into the prestigious Danny Wilson Memorial Awards. Read more about the DWMA awards here.
The Danny Wilson Memorial Awards were established to commemorate the life and work of the late Director of Brighton Photo Fringe who passed away suddenly and unexpectedly in 2008.
Prizes include: £500 in cash, mentoring sessions plus an artist's talk event during 2023.


Selling your work

This year we're delighted to include an online shop through which we can sell your prints of exhibited work and/or relevant books. Photo Fringe will charge a 30% commission on products sold. Exhibitors will be responsible for fulfilling their own orders.
Photo Fringe Opening Party
Photo Fringers and their guests are invited to our legendary opening party. We'll kick off the festival in our usual style this year at Ironworks Studios. Tickets will be available soon at just £5 each.
As ever, if you have any questions, or would like to discuss your ideas with us, please drop us a line at info@photofringe.org
We can't wait to see you again, meet new exhibitors, discover your work and enjoy your events.

Here's to #photofringe2022 !

[Above] Reflections Of Us installation, Photo Fringe 2018, image ©Jamila Prowse