BPF18 Emerging Curators Programme
The BPF Emerging Curators Programme is an open submission opportunity for curators that are just starting out giving them an insight into curatorial practice within the field of contemporary photography. The programme combines hands-on experience realising photography exhibitions and events during the Photo Fringe festival with a series of talks by respected photography curators. The programme is designed to enhance participants' career prospects, giving them the confidence to move forward in the competitive world of curating and providing them with a support network that they can build on into the future.
Contributors to the BPF Emerging Curators talks programme have included Kay Watson, Ben Burbridge, Daniel C Blight, Helen Cammock, Charlotte Cotton, Rebecca Drew, Gordon MacDonald, Helen Trompeteler, Catherine Troiano and Bindi Vora.
Supported by Arts Council England through the National Lottery.
Previous image: BPF16 Trainee Curators visiting the studio of Peter Watkins, OPEN16 SOLO winner
Above image: Sam Laughlin at The Regency Town House, BPF16, winner of the Danny Wilson Memorial Award
This year's trainees are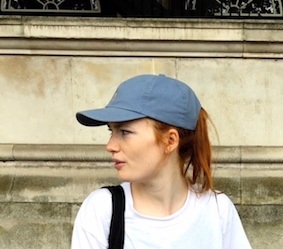 Kitty Bew

Kitty is an enthusiastic art historian and critic, who has recently completed a Masters at the Courtauld Institute of Art. Her interest in contemporary art has always been her biggest enthusiasm, and she is happiest within the walls of her favourite galleries. She is particularly fascinated by photography, and the ways in which it is used to address our most pressing socio-political concerns, as well as the more furtive aspects of the medium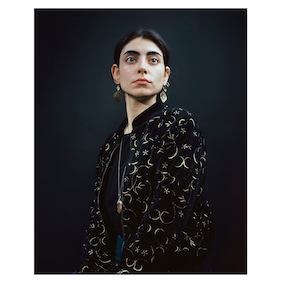 Idil Bozkurt
Idil Bozkurt is a visual artist and the founder of New Grounds. She works with various mediums such as video, photography and digital art. After her bachelor's degree in Philosophy from Kocaeli University in Turkey, she travelled to the UK and completed her Masters in Film Studies at Sussex University. Her work combines two mediums, photography and video, bonding the two together to investigate the dissemination of the digital realm and how media is brought about and created by digital technologies. Bozkurt works as a freelance lens-based media producer and currently lives in Brighton.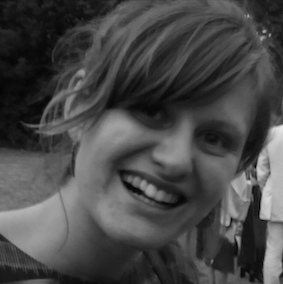 Kate Kelsall
Kate is curious about photography's part in how we remember. She is currently completing her History MA at SOAS. Her dissertation looks at photographs of Palestine in British newspapers (1947 - 1949), and thinks about the medium's relationship with historical consciousness. She is interested in photography curation as an avenue for expansive and potentially progressive ways to consider our collective past and its construction.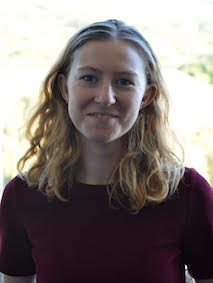 Clare Patrick
Born and raised in Cape Town, South Africa, Clare Patrick recently relocated to Brighton to begin her masters at the University of Sussex. In 2017, Clare completed her BAFA at the University of Cape Town's Michaelis School of Fine Art where she presented a graduate exhibition of abstract photographic installations titled Move Between. In 2018, Clare was appointed the curator of the Eclectica Galleries where she had worked part time during her studies, since 2015. Since joining the Eclectica Galleries, Clare has curated over 20 exhibitions, 4 art fair booths and various other gallery events. Her particular interests in art and photography lie in the layering of disciplines and working across practices, while also reconsidering notions of representation and critical thinking around archives.