Photo Fringe OPEN Eco - artist open call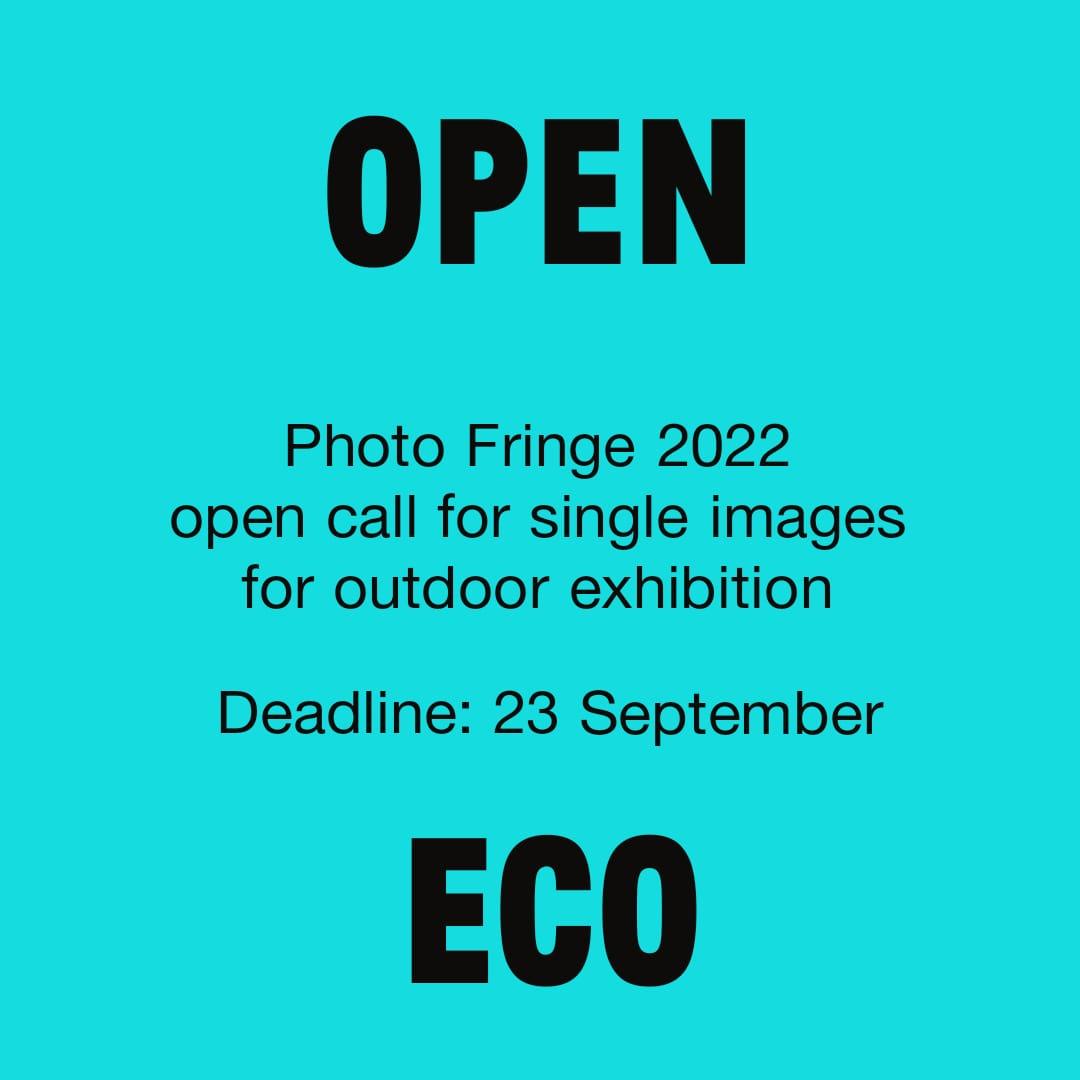 "The function of art is to do more than tell it like it is – it is to imagine what is possible." bell hooks


Photo Fringe invites artists to propose a single image that will engage audiences with the climate crisis and help us imagine a greener, fairer world.
Our tenth, biennial, open-platform festival is scheduled to take place online and in venues across and beyond Brighton & Hove from 6 – 30 October.
Our theme for 2022 is Real Utopias, a call to action for Photo Fringers and audiences to explore how photography can help us imagine a brighter, greener, fairer world.
Real utopias exist on the periphery of the mainstream, demonstrating what could be possible. They take the here and now as a starting point for dreaming and visualising a better future. As we emerge from the depths of the pandemic, learning to cope with the climate crisis and global emergencies, the future feels increasingly unsettled. Photo Fringe co-opts the expansive medium of photography to co-create alternative visions of the future.
Entry is free of charge.
Submission deadline: 09:00am (GMT), Friday, 23rd September


About the award

Photo Fringe invites artists from all over the world to participate and respond to the question: "How can photography make a difference to the climate crisis?".
For this year's OPEN award we're asking for work to be shown in an outdoor exhibition on Worthing seafront. Twenty single images will be selected by our jury for this key festival exhibition and images will be printed by award-winning professional printers Metro Imaging as well as featured on our festival website.
All artists submitting are invited to create their own, full exhibitions on our online platform for the standard fees. Photo Fringe is a registered charity and we collaborate with artists to deliver the festival that is open for everyone. Fees collectively contribute directly to festival production costs. We are launching an online shop to support artists to sell their work.
How to apply
Please enter work you consider to be in some way photographic, well resolved, exciting and innovative. The panel will be looking for responses to the theme of Real Utopias and work that responds to the question: "How can photography make a difference to the climate crisis?"
Follow submission instructions below

Eligibility
Submissions of work are invited from anyone who considers themselves to be a photographer or lens-based artist.
Artists can submit as many bodies of work as they want but note that only one image per artist will be selected in the shortlist.
Submit work that you consider to be in some way photographic.
Entrants should be over 18 years of age.
Artists between the ages of 14 to 18 should apply for our OPEN Young Photographers award.

All entrants' work will be reviewed by a panel of influential professionals.

Selection Panel
Emma Critchley, Artist
Elizabeth Gleave, Co-Director, Land Art Agency
Steve Macleod, artist, curator and Director, Metro Imaging Ltd
Others to be confirmed.
About the exhibition space
The Seafront Gallery at Worthing is accessible 24/7 and the Photo Fringe OPEN Eco exhibition will run from 15 October 2022 for six months. Worthing Borough Council has offered a series of specially made gabions on the promenade to host the exhibition. Images are 90x90 cm. Images will be recycled following the exhibition unless collected by the artists. Photo Fringe is unable to return prints. Also showing online at photofringe.org for at least 12 months.


Final Exhibition Image
Final images will be selected by the panel. You will be requested to submit by Wetransfer directly to Photo Fringe. No further amendments will be possible. Submitted images must follow the spec below:
*largest file size available saved as a CMYK tiff file at 300dpi. For info, images will be printed on white dibond (900x900mm) with a border (100x100mm) so final images will be 700x700mm.

Timeline
Application Deadline: Friday, 23 September at 9am (The deadline is 09.00am GMT which is 10.00am CET)
Print ready files submitted by: 27 September
Launch exhibition: 15 October
Instructions
Click here and follow the instructions using Curator Space to make your submission.
Terms and Conditions - full artist brief below
This award is supported by Arts Council England and Metro Imaging