Photo Fringe 2020 Collectives Hubs - submissions closed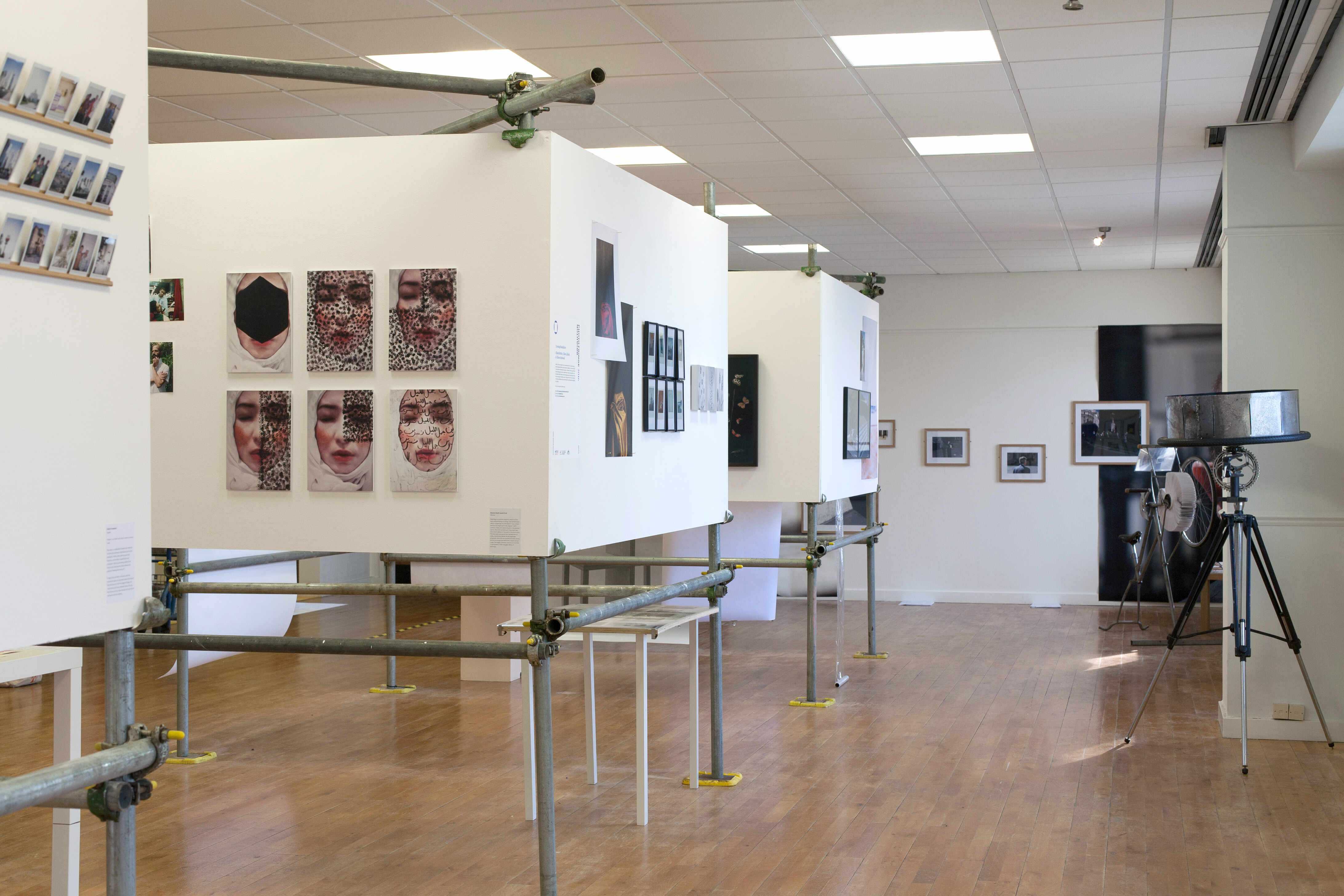 Open Call to Photography Collectives - Exhibition Opportunities
Phoenix Art Space, Brighton (3-31 October 2020)
Colonnade House, Worthing (29 Sept - 24/25 October 2020)
Deadline: 5pm Friday 21 August 2020
Photo Fringe invites photography or lens-based artist collectives to submit exhibition proposals for the Photo Fringe 2020 Collectives Hubs during the Photo Fringe festival in October.

Nine collectives will be selected to exhibit within a gallery space in the festival Hub at Phoenix Art Space in Brighton. We are delighted to be partnering with the Phoenix team again. This will be the first exhibition at Phoenix Art Space since lockdown. This year the exhibitor fee has been reduced to only £40 per collective and includes an online exhibition at the Photo Fringe festival website.
A single collective will be selected to exhibit at Colonnade House in Worthing. We partnered with Colonnade House for Photo Fringe 2018 and we're thrilled to continue our partnership this year. The collective selected to exhibit at Colonnade House will be offered production costs of up to £500.
Collectives who are unable to show work in the Photo Fringe Collectives Hubs will be able to register as Photo Fringe collective exhibitors and create online group shows. Please email Claire Wearn for details (see below).
IMPORTANT INFORMATION
Collectives exhibiting at Phoenix Art Space will produce their own exhibitions and meet their own production costs.
Available exhibition spaces in Phoenix gallery vary and will be between 3.5m and 5m. Photo Fringe Director will curate the spaces according to the final selection.
All work proposed for Phoenix Art Space needs to be wall hung as part of their COVID 19 safety measures.
Each collective is free to present material of their choosing (subject to terms and conditions below).
Collectives will be expected to install their exhibitions themselves with some support from a Photo Fringe technician at Phoenix Art Space or the Gallery Manager at Colonnade House. More information about the gallery space at Colonnade House can be found here: https://colonnadehouse.co.uk/gallery/
Phoenix Art Space will manage a booking system for audiences in alignment with their capacity for audience numbers allowed into the building at any one time. Opening hours will be Thursday-Sunday, 1-5pm.
Collectives will also be asked to contribute to invigilating at Phoenix Art Space.
Colonnade House gallery has a Main gallery and a Studio space for one collective and the gallery staff will manage audience numbers according to their own capacity. Opening hours are: Tuesday - Saturday, 10am - 5pm, with optional Sunday opening 10 -5 pm, if invigilated by the Collective.
All featured collectives will create an online version of their exhibition on our website at photofringe.org
Deadline: 5pm Friday 21 August 2020

PHOTO FRINGE 2020 - TAKE / MAKE
Photo Fringe 2020 will be a call to action, inviting artists and audiences to take photos and to make a difference. To make art and communicate our place in the world through it. To use photography to make change. To develop new ways of seeing together.
At this critical moment of historical change the festival asks: "How can photography help us to see the world afresh and help us to envision a fairer, safer, greener world? How can it help us to understand global change? How can your photography make a difference?"
ELIGIBILITY
Photography and lens-based collectives of at least three people from anywhere in the world.
Work that responds to the festival's core question: "How can photography make a difference?"
All work to be produced and exhibition ready by the installation dates (or website deadline)
Commitment to follow government safety guidelines for Covid 19.
Available to install an exhibition at Phoenix Art Space between 28 September & 1 October.
If selected to show at Colonnade House gallery, available to install an exhibition there on Monday 28 September, ready for opening on Tuesday 29 September.
Ability to assist with invigilation for at least four days in October.
Ability to de-install on 2nd November at Phoenix Art Space.
Ability to de-install on 25 or 26 October at Colonnade House gallery.
Reduced Exhibitors' Fee for selected collectives: £40 payable by 31 August, 2020 to Photo Fringe.

N.B. There is no fee to submit work for consideration for Photo Fringe Collectives Hubs.
HOW TO APPLY
Please email submissions to: clairewearn@photofringe.org with Collectives Hubs Submission in the subject line.
Confirm that you would like to be considered for a show at Phoenix Art Space or Colonnade House or both.
Attach up to a maximum of 12 images in JPEG format (72 dpi, each image no larger than 3MB) or for film or video works please send a link to your work via a video sharing platform such as Vimeo.
Include up to 400 words, or alternatively video applications in BSL or English and audio applications of no longer than 3mins long about your proposed exhibition.
Include up to 200 words about the collective and work exhibited to date
Include a website or Instagram link
TIMELINE
Deadline: 5pm, Friday 21 August 2020
Shortlisted collectives notified: Friday 28 August 2020
There is no fee for submitting your proposal.
Shortlisted collectives will be notified by Friday 28 August.
Collectives will be selected by Photo Fringe Festival Director, Claire Wearn; Chair of the Photo Fringe Board of Trustees, Rebecca Drew; Director Phoenix Art Space, Sarah Davies or for Colonnade House, Creative Hub Manager, Clare Halstead.
If you require support with your application, please contact Festival Director, Claire Wearn: clairewearn@photofringe.org
COVID 19
Collectives exhibiting will need to agree to abide by COVID 19 safety measures. In the event of further lock-down and closure of galleries, Collectives' will be reimbursed their fees, but no other compensation will be available.
Phoenix Art Space continues to follow Government guidelines in order to ensure a safe social distancing environment.
Please visit phoenixbrighton.org/our-response-to-coronavirus-covid-19/ for further details about the measures and guidelines in place to keep all building users safe.
TERMS AND CONDITIONS
All Collectives exhibiting will need to sign an agreement abiding to the Terms and Conditions of both Photo Fringe and the host venue. These will be issued on selection.
Collectives are advised to take out their own contents and public liability insurance. For example from Artist Newsletter: https://www.a-n.co.uk/about/insurance/
ABOUT PHOTO FRINGE
Photo Fringe is a registered charity that supports early-career photographers and lens-based artists, showcases new talent and enables all kinds of people to enjoy and experiment with photography. Every two years Photo Fringe designs and delivers one of the largest photographic festivals of its kind in the UK.
Photo Fringe develops new ways of seeing together. It is open to everyone and everybody's invited.
We look forward to receiving your submission!
Above: Photo Fringe 2016 Collectives Hub, image courtesy Tess Hurell