Exhibition Opportunities - Photo Fringe 2022 Collectives Hub - Open Call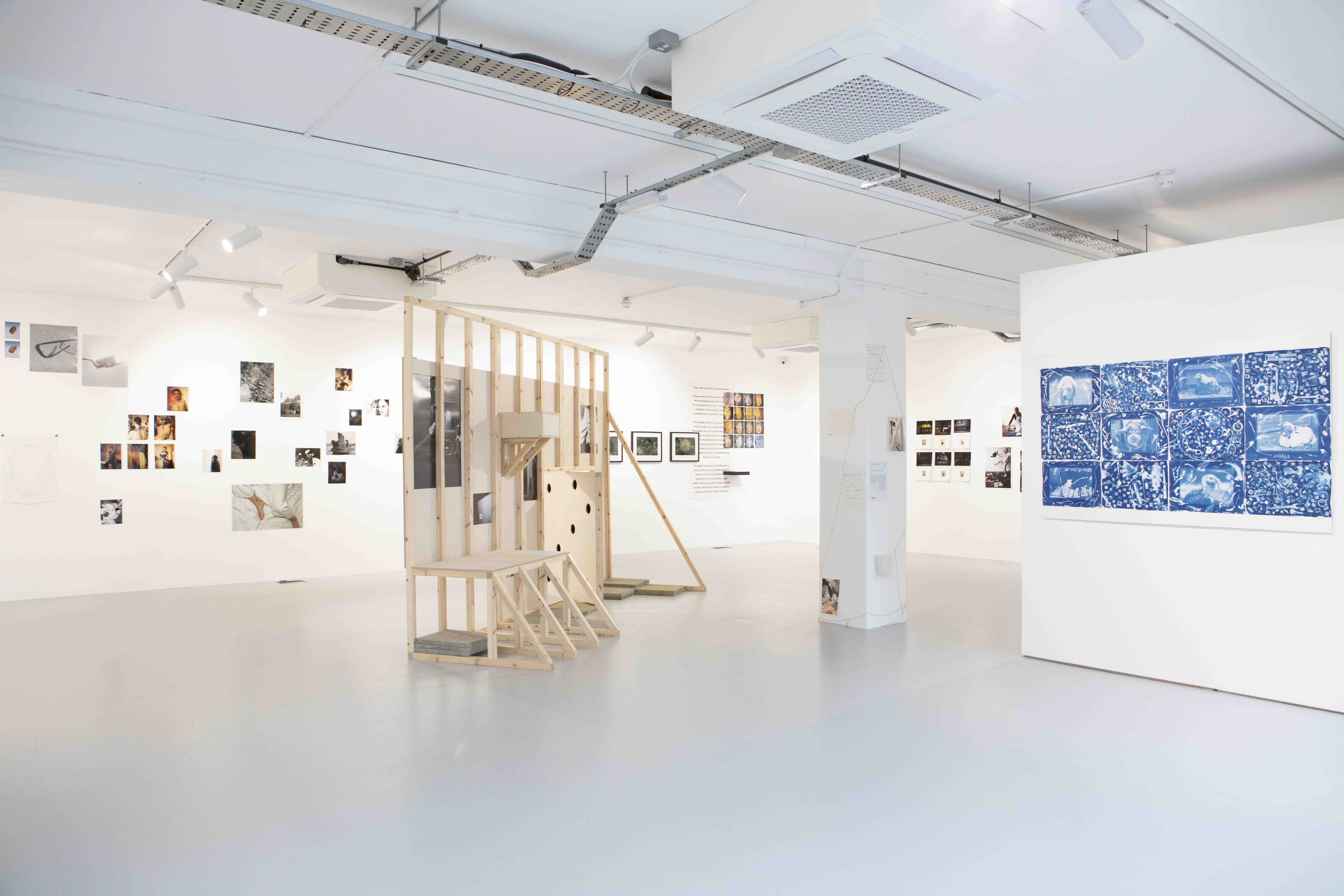 Exhibition Opportunities - Photo Fringe Collectives Hub - Open Call
Phoenix Art Space, Brighton (6-30 October 2022)


**Deadline: 5pm, Monday 12 September 2022
Photo Fringe invites photography or lens-based artist collectives to submit exhibition proposals for the Photo Fringe 2022 Collectives Hub at Phoenix Art Space, Brighton in October.
The Collectives Hub has been an important part of Photo Fringe since 2014 and has consistently formed one of the most visible, visited and critically acclaimed exhibitions of the festival.
Up to eight collectives will be selected to exhibit within the main gallery space. Collectives who are unable to show work in the Photo Fringe Collectives Hub will still be able to register with Photo Fringe independently for in-venue or digital only group shows. Please email Harley Kilburn for details (see below).
IMPORTANT INFORMATION
Collectives will produce their own exhibitions and meet their own production costs.
Work should respond to the festival's theme of Real Utopias. Exhibitors are free to interpret the theme as they wish.
There is no upper limit on the number of people comprising your photography or lens-based collectives should comprise at least three people.
Available exhibition spaces in Phoenix gallery vary and will be between 3.5m and 5m (w). Photo Fringe Festival Director, Claire Wearn will curate the spaces according to the final selection.
Works can be wall hung and/or freestanding.
Collectives will be expected to install and de-install their exhibitions themselves with some support from a Photo Fringe technician (see timeline).
There is no requirement this year to contribute towards invigilating at Phoenix Art Space.
Although exhibitors are not required to live locally, any travel and accommodation costs incurred cannot be reimbursed by Photo Fringe.
Opening hours will be Wednesday-Sunday, 11am-5pm.
All featured collectives will be required to create an online exhibition on our website at photofringe.org
Fees per collective: £120 group registration plus a £100 contribution towards venue hire (made payable by 20 September).
REAL UTOPIAS
"The function of art is to do more than tell it like it is – it is to imagine what is possible." bell hooks
Our chosen theme for 2022 is Real Utopias, a call to action for Photo Fringers and audiences to explore how photography can help us imagine a brighter, greener, fairer world.
As we emerge from the depths of the pandemic, learning to cope with new challenges and global emergencies, the future feels increasingly unsettled. Real Utopias takes the here and now as a starting point for dreaming and visualising a better future.
HOW TO APPLY Please email submissions to: clairewearn@photofringe.org with Collectives Hubs Submission in the subject line.
Include up to 200 words, or alternatively video applications in BSL or English and audio applications of no longer than 3mins long about your proposed exhibition.
Attach up to a maximum of 12 images in JPEG format (72 dpi, each image no larger than 3MB) or for film or video works please send a screener link.
Include up to 150 words about the collective and work exhibited to date
Include a website or Instagram link
*There is no entry fee
If you require support with your application, please contact Harley Kilburn: harley@photofringe.org
TIMELINE
Deadline for submissions: 5pm, Monday 12 September 2022
Shortlisted collectives notified: Friday 16 September
Install: between Monday 3 and Wednesday 5 October
Festival Preview: Thursday 6 October
Festival: 6-30 October
De-install: Monday 31 October
SELECTION Collectives will be selected by Photo Fringe Festival Director, Claire Wearn; Chair of the Photo Fringe Board of Trustees, Rebecca Drew; Interim Director Phoenix Art Space, Lucy Day TERMS AND CONDITIONS All Collectives exhibiting will need to sign an agreement abiding to the Terms and Conditions of both Photo Fringe and the host venue. These will be issued on selection. Collectives are advised to take out their own contents and public liability insurance. For example from Artist Newsletter: https://www.a-n.co.uk/about/insurance/ ABOUT PHOTO FRINGE Photo Fringe is a registered charity that supports early-career photographers and lens-based artists, showcases new talent and enables all kinds of people to enjoy and experiment with photography. Every two years Photo Fringe designs and delivers one of the largest photographic festivals of its kind in the UK.
Photo Fringe develops new ways of seeing together. It is open to everyone and everybody's invited. photofringe.org ABOUT PHOENIX ART SPACE Phoenix Art Space is a unique arts organisation, located in the centre of Brighton. Established as a charity in 1995, it is a thriving and dynamic space, providing a range of creative opportunities in the heart of the city, including affordable artists' studios, exhibitions, events, family fun days and various courses. phoenixbrighton.org
We look forward to receiving your submission!