Projecting Power: Shaefali Sakharkar
Hi, I'm Shaefali! The aim of my photography is to showcase the human experience from varied perspectives, whilst experimenting with different methods and mediums. As someone who feels their own identity is often an odd amalgamation of cultures, I take a particular interest in the relationships that exist between locations, cultures, and people.
Home, a photography-based project exploring the relationship my mother has with the word HOME. My mother came to the UK in 2001, when she was 29 years old and had already had my older sister and I. Like many others, she faced a range of adjustments and challenges that form part of the immigration experience. In 2021, she plans to leave the UK and return to her native Indian state of Maharashtra, permanently, after living abroad for more than 20 years.
What does the word Home mean to you?
"Home is a place you look forward to, every single day. Three adjectives… hmm, cosy, heart-warming, aromatic."
How was your time in the UK affected where you consider 'home' to be?
"Before I left India, I was very naïve about what other places and cultures would be like. I also feel a lot more confident now. The UK has been a good place to live, but India is still home to me."
"I remember getting the directory, searching for an Indian name. And that's how I found Marathi family in Kesgrave – their son happened to be at your school. We were only acquaintances but finding them gave me peace of mind; I could talk to someone else without worrying about language barriers."
What is your favourite memory from India?
"We were invited to someone's for dinner in Borivali, our whole family. And when we left, it was pouring down with rain. There was quite a long walk to the bus stop. My father shared his umbrella with me – he was getting wet himself but he made sure I was dry. That's the most vivid memory of my father I have."
After all these years living here, why do you want to go back to India?
"Home for me is wherever my family is. But now that you and Sayali are all grown up, I feel like going back to where I was born, where I grew up."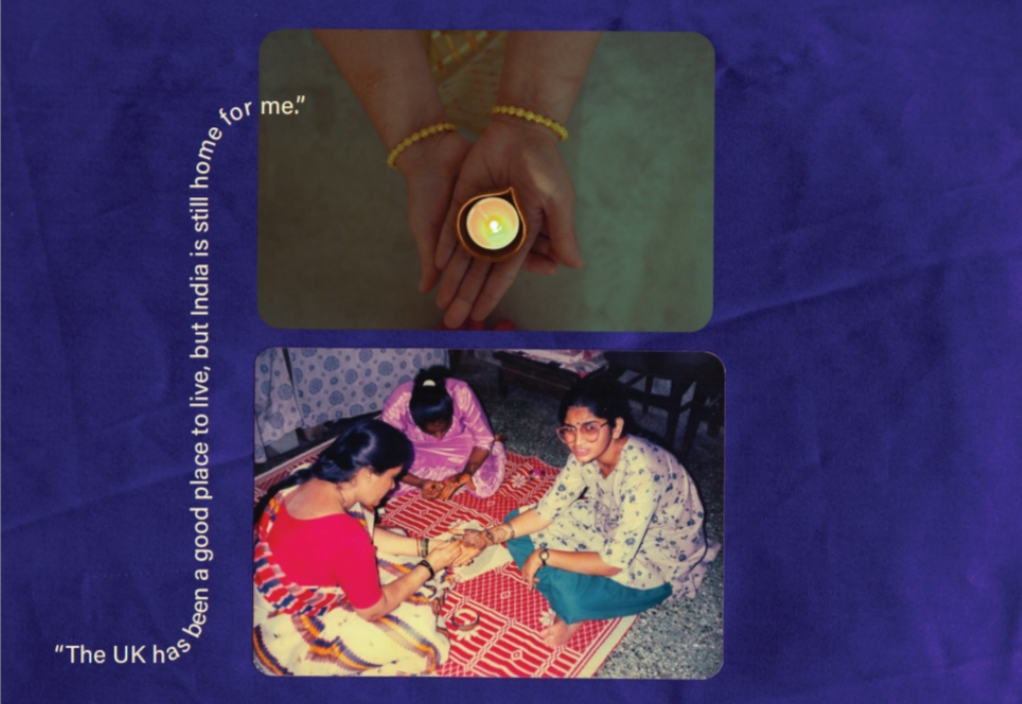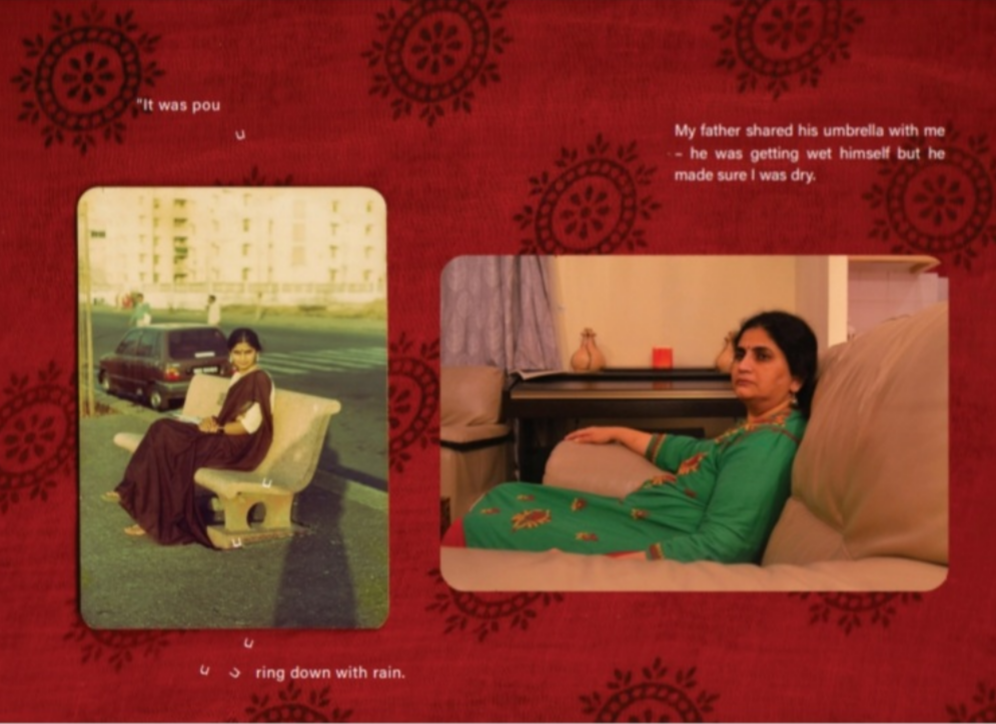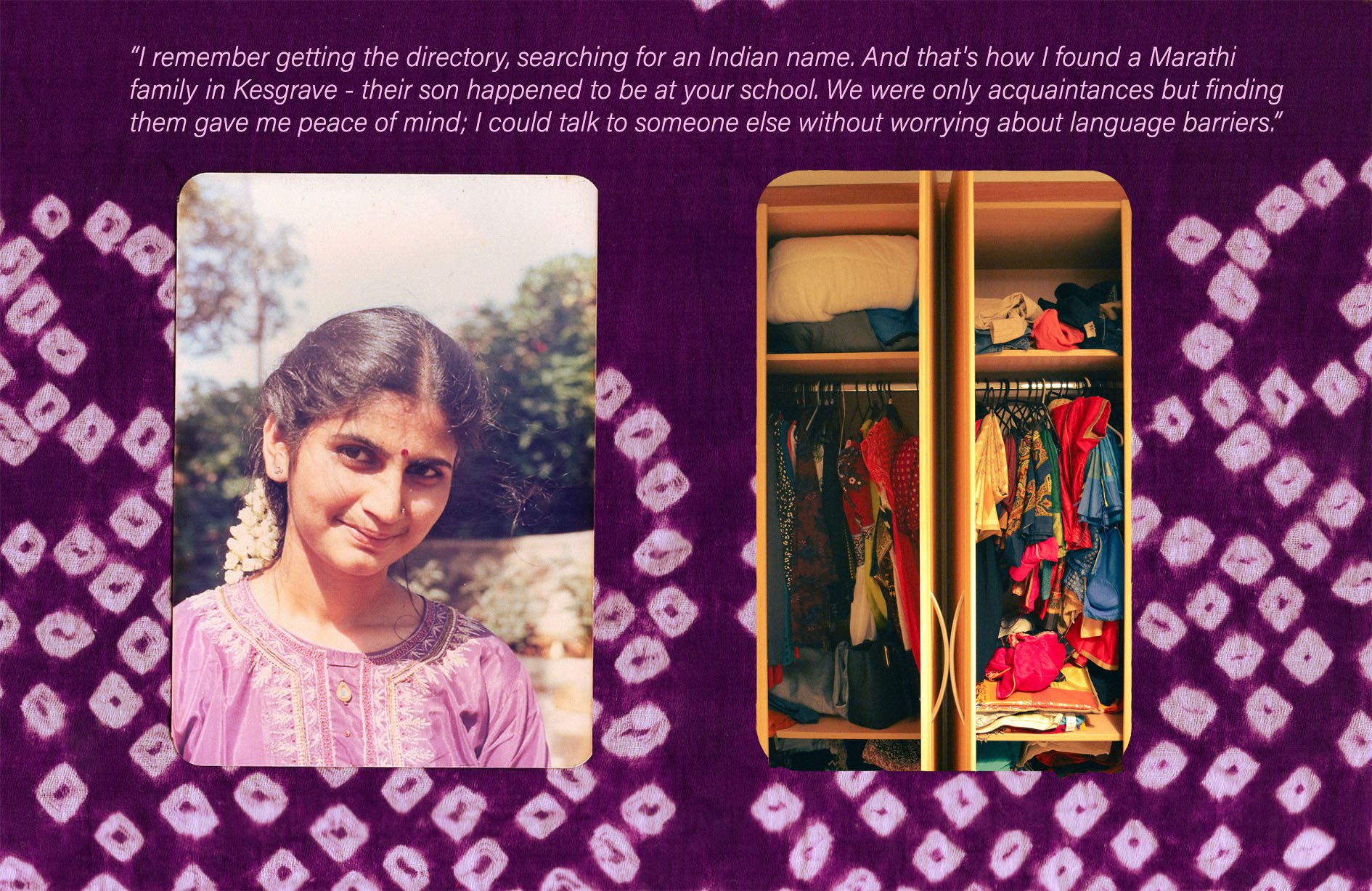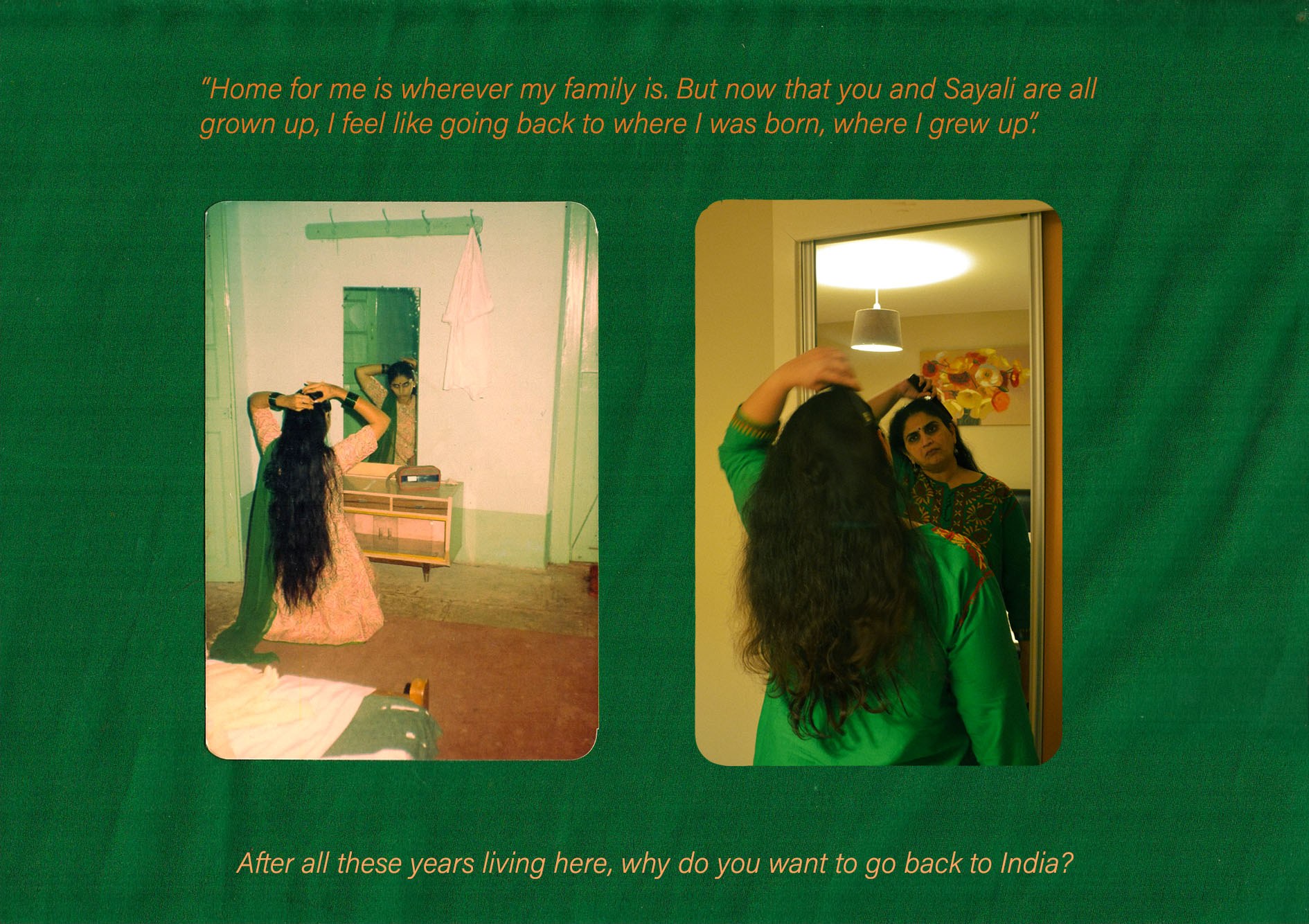 ---
This work was published in the zine accompanying Photo Fringe 2020's Projecting Power: Photography as Activism workshops for 16-21 year olds.

To find out more about the project and view more work from the zine, follow this link.
Find Shaefali on Instagram @grooovyboy_