Projecting Power: Sahara Tapfuma
Sahara Tapfuma Gordon has lived between India and the UK for her whole life, both in rural areas, giving her at least a dual perspective on culture and the world. Her Zimbabwean roots adds another rich dimension as well as her Welsh heritage. She likes to see photography as a tool to project her message on issues she cares about.
From my personal experience of being one of very few people of colour growing up in the countryside. I wanted to discuss the idea of the urban rural divide. By focusing on people of colour in the farming industry I hoped to make the agricultural world more inclusive.
Sadly the person I took the photos of didn't want her face to be in it and I wanted to respect and work with that. Here is a bit of her story ...
Noanah grew up in Zimbabwe, where she worked on a farm with her father, who taught her all about growing plants and vegetables. When she got married it was very hard for them because it was unseen at the time for a black person and a white person to be together. Soon after they moved to England and started a family. Sadly her husband passed away and so she struggled to keep her family afloat financially. One day one of her sons suggested that they grow vegetables like their grandfather. As their business developed so did its popularity. They were the first people to sell organic vegetables in Lewes, and received many awards for sustainable farming in Sussex South Downs. After many years of running this successfully she decided to retire.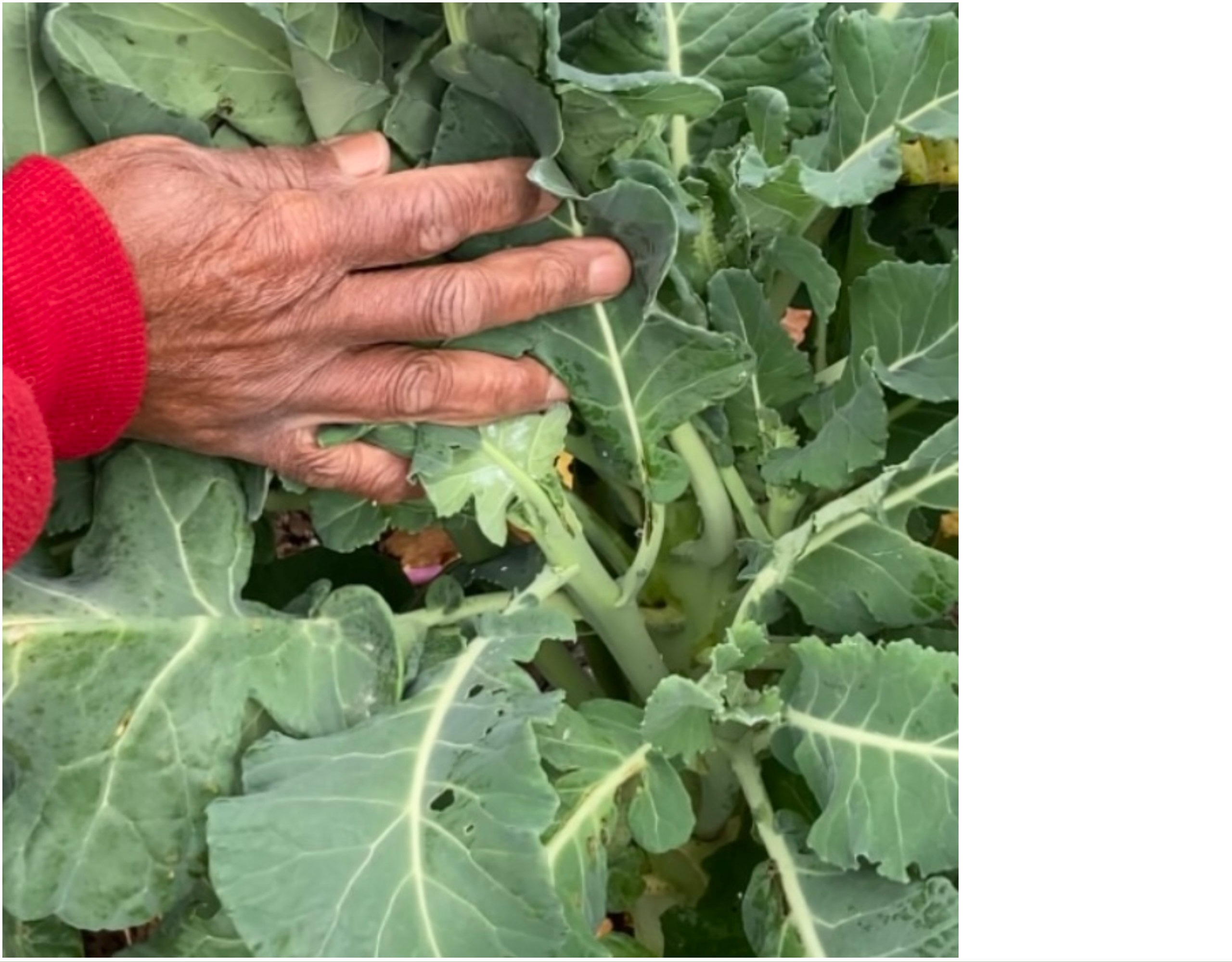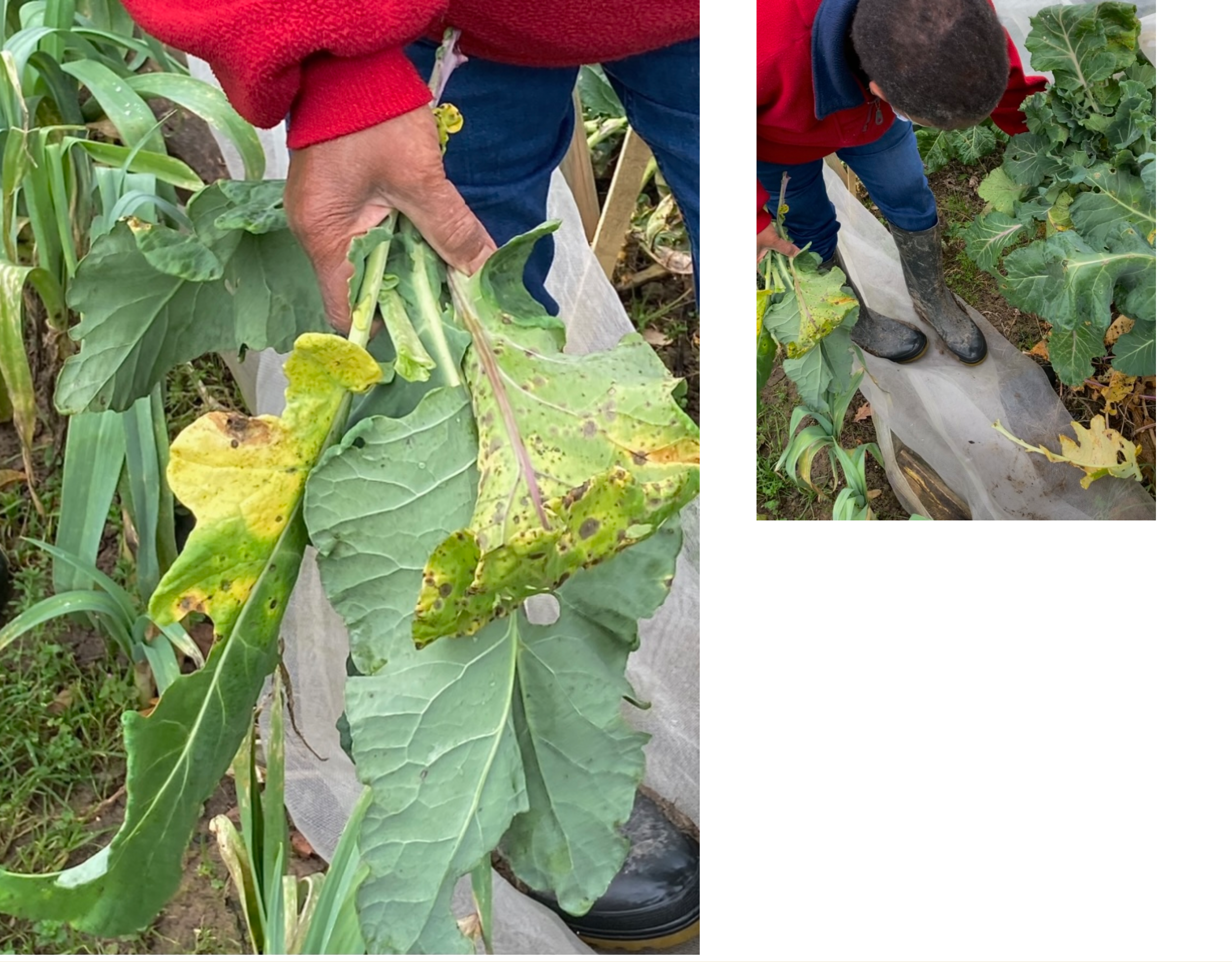 ---
This work was published in the zine accompanying Photo Fringe 2020's Projecting Power: Photography as Activism workshops for 16-21 year olds.
To find out more about the project and view more work from the zine, follow this link.