Projecting Power: Hisham Pryce-Parchment
Hisham Pryce-Parchment, 20, is a Philosophy student and photographer based in London. He is interested in those points at which art and philosophy meet, and how the interaction between the two is essential for the survival of both.
Folding My Father draws its inspiration from Deleuzian philosophy, Donald Rodney's sketchbooks, archival family images and original poems and collected diary entries written by myself over the years. The fold represents something which is ongoing and non-exhaustive, it also tends to the materiality of the archive and its processes of selection and accretion: of bent and battered photographs, of crumpled and disregarded paper diaries, of useless, useful documents, of memory and time written over, onto [it/us/them], and again and again. Sixteen years old, I wrote the following entry on my father's birthday:
"My dad died when I was four. I'm only just remembering now @23:43, October 23rd 2016."
This project is about the archive and how it is and can be both personal and political, particularly with regards to the re/construction of identity, meaning, belonging, loss and family. It is about how the archive "folds" grief/loss, delaying it, prolonging it, diminishing it etc. Folding My Father is an ongoing conversation, relationship, memorandum, celebration, script, performance primarily concerned with the act of folding.
"The photographs fixed to the walls reflected every smile he'd ever smiled, so this one meant everything and nothing."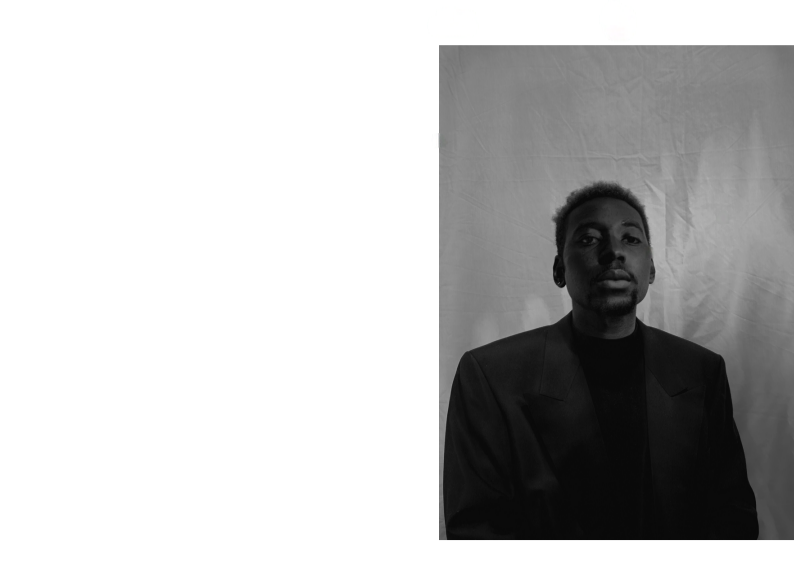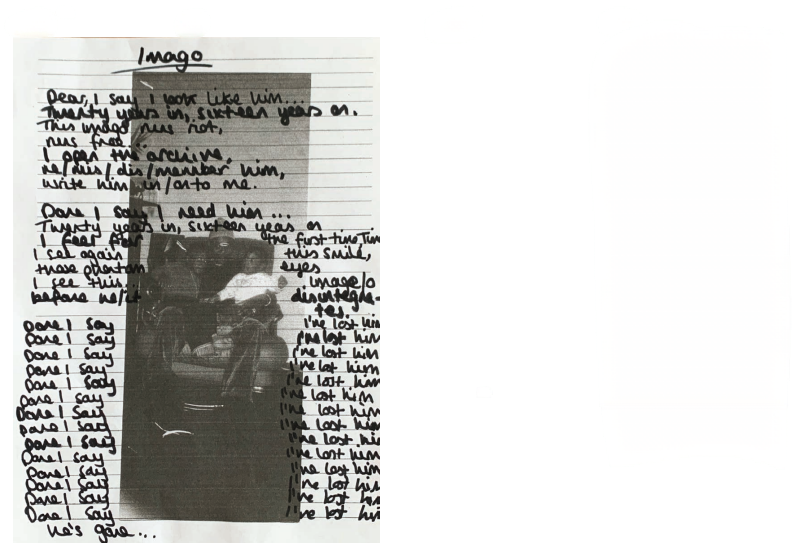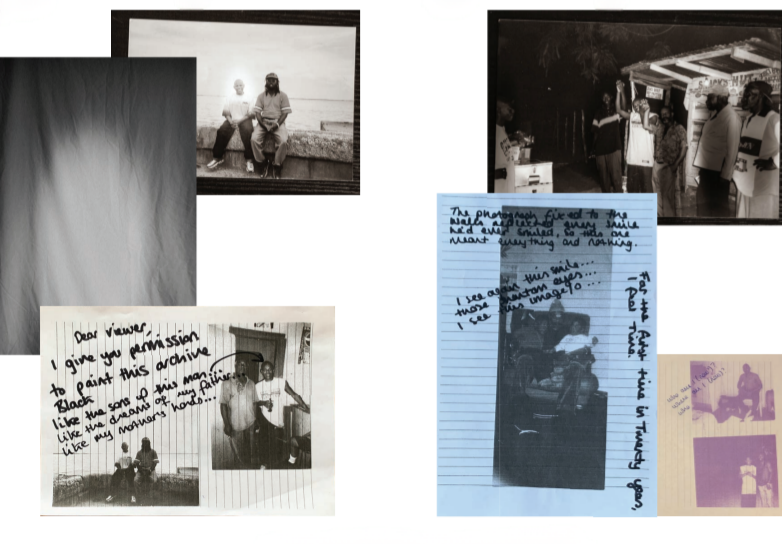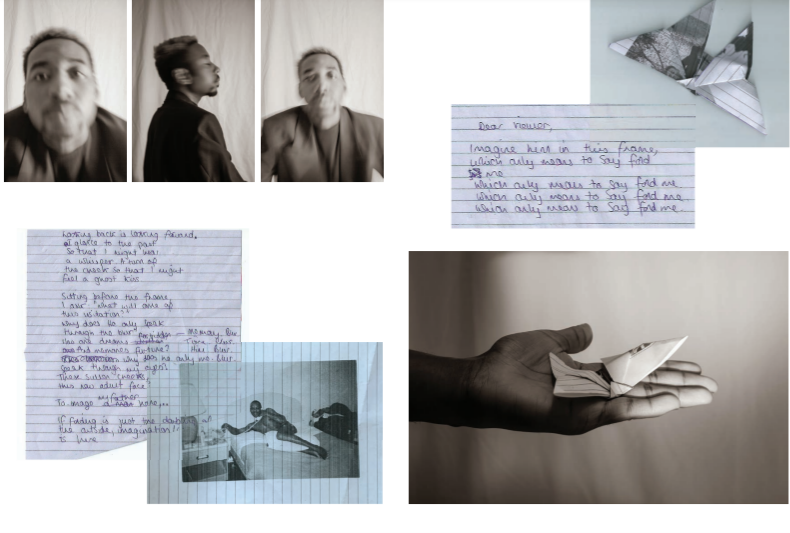 ---
This work was published in the zine accompanying Photo Fringe 2020's Projecting Power: Photography as Activism workshops for 16-21 year olds.
To find out more about the project and view more work from the zine, follow this link.