Projecting Power: Destinie Paige
Destinie Paige is a director, photographer and set designer. People of colour, black people and women are very strong motifs within her work. She wishes to always represent under represented social groups to the public as a way of seeing the beauty within these particular communities. She also hopes to become a film director that creates coming-of-age films surrounding an authentic black experience.

The Personal and Beautiful series is an ode to black women and their hair and beauty. This is a photographic series - all shot on film. I have chosen to use my sisters as my muses for this series. It explores beauty, hair and women within the black community. I decided to shoot this series in a bedroom, keeping similar framing in each shot.
I wanted it to feel personal but also have an editorial/fashion feeling. Each of my sisters had different hairstyles and different hair accessories which are very popular in black culture. I wanted to present them in a beautiful light and happy - as I feel black women are not necessarily shown in that perspective that often.
I also wanted to show that black women do have hair and there is so much versatility with our hair, which should be appreciated and understood.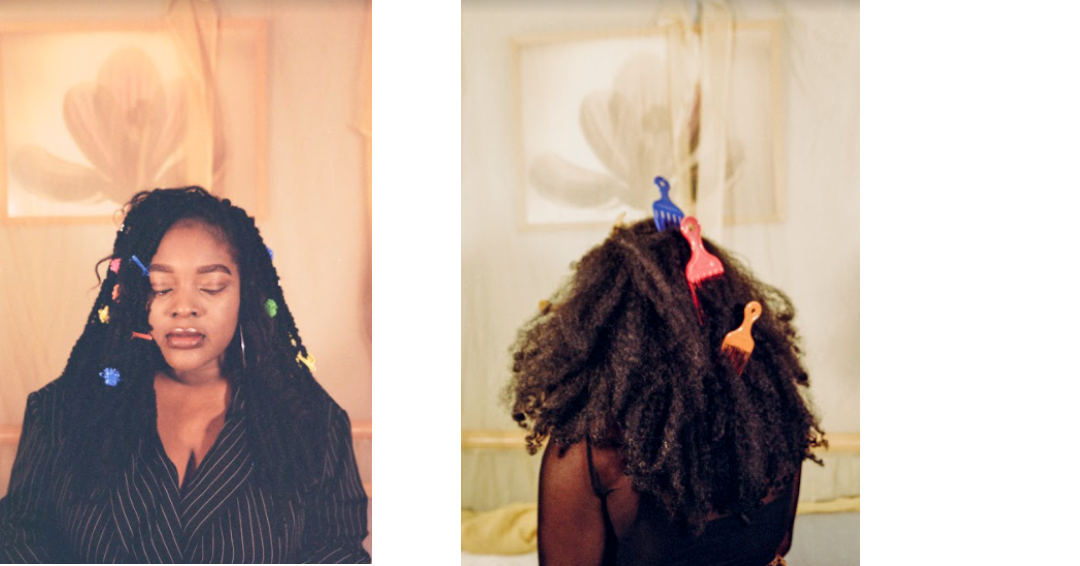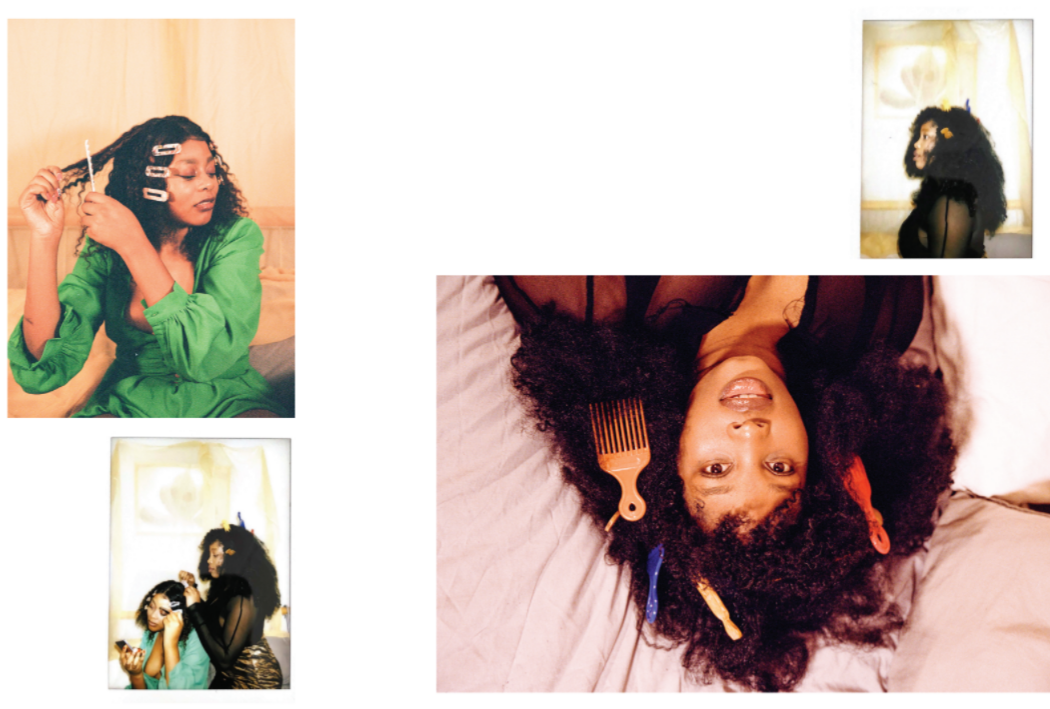 ---
This work was published in the zine accompanying Photo Fringe 2020's Projecting Power: Photography as Activism workshops for 16-21 year olds.
To find out more about the project and view more work from the zine, follow this link.