Photo Fringe Awarded Culture Recovery Fund Grant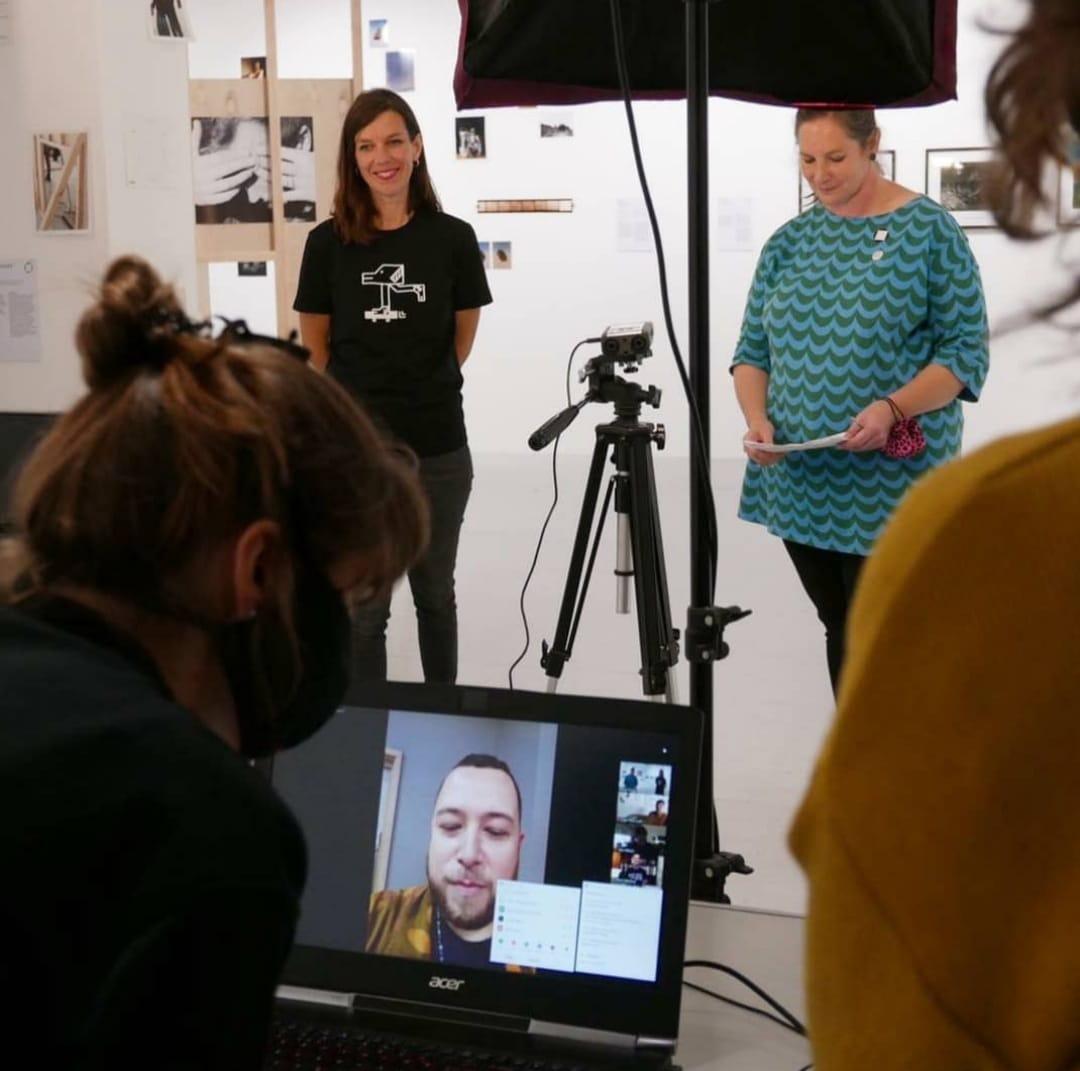 We're delighted to announce that Photo Fringe has been awarded a grant of £25k by the Department of Culture Media and Sport's Culture Recovery Fund that will support organisational development ahead of the Photo Fringe 2022 festival. The grant is critical to our survival. It will enable Photo Fringe to generate year-round income to fund our support of lens-based artists, and to develop our tenth edition next October.

Director Claire Wearn says: "this grant secures a much brighter future for Photo Fringe and for all the artists we support. I can't wait to share our exciting plans for Photo Fringe 2022 with you early next year."
Enormous thanks to the DCMS, Arts Council England, our Director Claire Wearn, our Chair Rebecca Drew, and of course to our incredible Photo Fringers.
More than £100 million has been awarded to hundreds of cultural organisations across the country - including Photo Fringe - in the latest round of support from the Culture Recovery Fund.

Culture Secretary Nadine Dorries said: "Culture is for everyone and should therefore be accessible to everyone, no matter who they are and where they're from. Through unprecedented government financial support, the Culture Recovery Fund is supporting arts and cultural organisations so they can continue to bring culture to communities the length and breadth of the country, supporting jobs, boosting local economies and inspiring people."
Over £1.2 billion has already been awarded from the unprecedented Culture Recovery Fund, supporting around 5,000 individual organisations and sites across the country ranging from local museums to West End theatres, grassroots music venues to festivals, and organisations in the cultural and heritage supply-chains.
Darren Henley, Chief Executive, Arts Council England, said: "This continued investment from the Government on an unprecedented scale means our theatres, galleries, music venues, museums and arts centres can carry on playing their part in bringing visitors back to our high streets, helping to drive economic growth, boosting community pride and promoting good health. It's a massive vote of confidence in the role our cultural organisations play in helping us all to lead happier lives."
Arts Council England  is the national development agency for creativity and culture. Their strategic vision has been set out in Let's Create  that by 2030 ACE want England to be a country in which the creativity of each of us is valued and given the chance to flourish and where everyone of us has access to a remarkable range of high quality cultural experiences. The Arts Council invest public money from Government and The National Lottery to help support the sector and to deliver this vision.
artscouncil.org.uk. 
Following the Covid-19 crisis, the Arts Council developed a £160 million Emergency Response Package, with nearly 90% coming from the National Lottery, for organisations and individuals needing support. They are also one of the bodies administering the Government's unprecedented Culture Recovery Funds. Find out more at artscouncil.org.uk/covid19. 
---
Pictured Above:

Claire Wearn and Rebecca Drew during the digitised launch of #photofringe2020 with OPEN Solo Award winner Studio Lenca on screen in the foreground, tech supported by Lucie Rachel. Photo by Photo Fringe Trustee Russel Watkins.