Newtopias project takes a creative look at Newhaven's future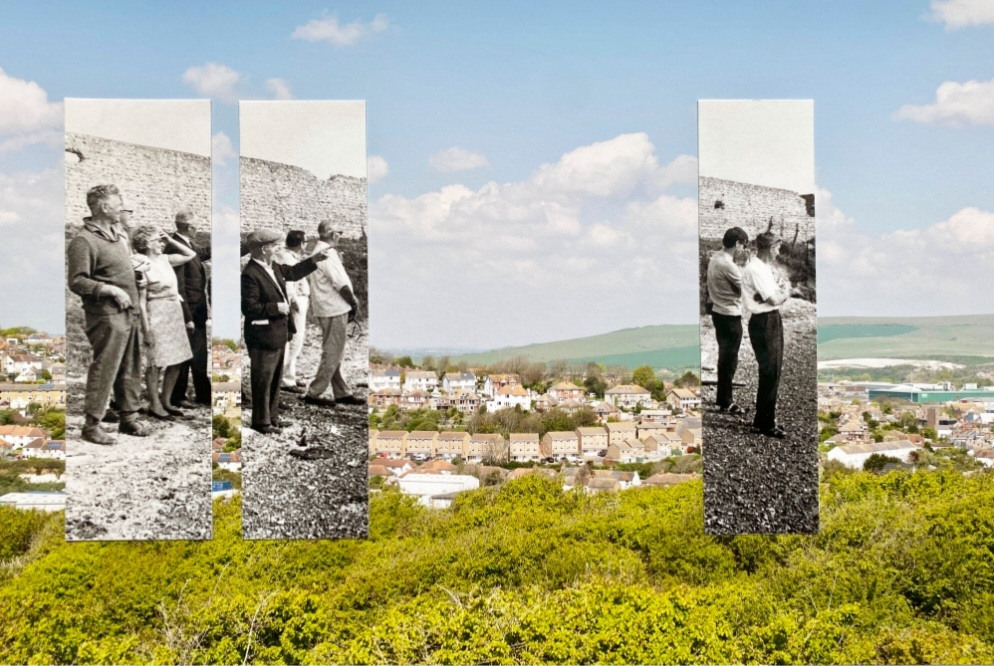 During summer 2022, at the Hillcrest Community Centre, Photo Fringe will produce a new art project with the people of Newhaven supported by The Chalk Cliff Trust, Creative Newhaven and Lewes District and Eastbourne Borough Councils.

For Newtopias, residents of all ages will take a creative look at their town with photomontage workshops led by local artist and Photo Fringer, Kathryn Martin.
Using archival photographic material from the Newhaven Museum collection, personal photographs and found images collaged together, participants will reimagine life in Newhaven and beyond. Sharing stories and exploring personal ambitions the project aims to connect the past, present and potential futures of the town and its community.
The resulting collaborative artworks will be exhibited in the town centre during October 2022 as part of the tenth biennial Photo Fringe festival.
Claire Wearn, Festival Director at Photo Fringe, says "We are delighted to be working in Newhaven and grateful for the support and enthusiasm of Creative Newhaven and all local partners. We can't wait to see the artworks and discover what ideas and possibilities they reveal."
Free Saturday workshops at The Hillcrest Community Centre:
6, 13 or 20 August 2022
11am - 2.30pm
(a light lunch will be provided)

Open to all Newhaven residents
Contact the Hillcrest Community Centre to book your session
01273 512376 or info@hillcrestcentre.co.uk

[ABOVE] © Kathryn Martin for Newtopias