In Between Gallery: Duncan Poulton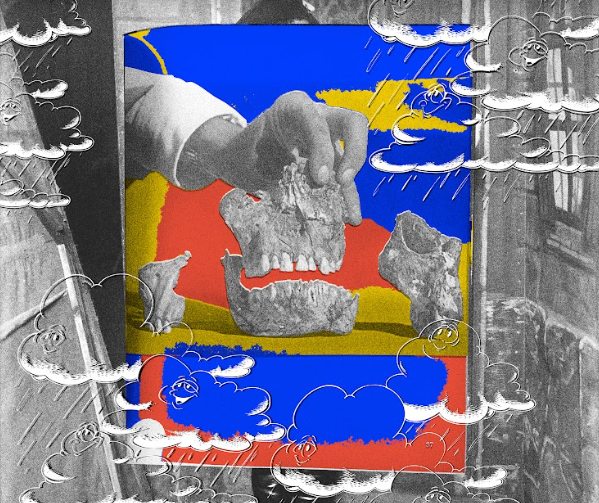 The latest work to be selected for Fabrica's In Between Gallery is Many Happy Days by Duncan Poulton.
The In Between Gallery is an ongoing series of photographic exhibitions which sit between Fabrica's main exhibition programme. The partners for the current edition are Photo Fringe, Spectrum and Jane & Jeremy. Work by photographers is shown in the Fabrica window space right in the heart of Brighton, in the large picture window on Duke Street.
In Duncan's digital collage, archaeological textbook photographs and smiling cartoon rainclouds are compressed, reminding us that contradictions, like fear and apathy, coexist and come and go as the days pass, unrelenting.
The piece will show until April 2023 with an artist's talk event scheduled for February.
About the Artist

Based between London and Brighton, Duncan Poulton's work addresses a visual culture of overabundance and ambivalence and explores the compression of histories and meaning engendered by the internet.