Interview with Mariana Bisti - OPEN16 Solo shortlisted artist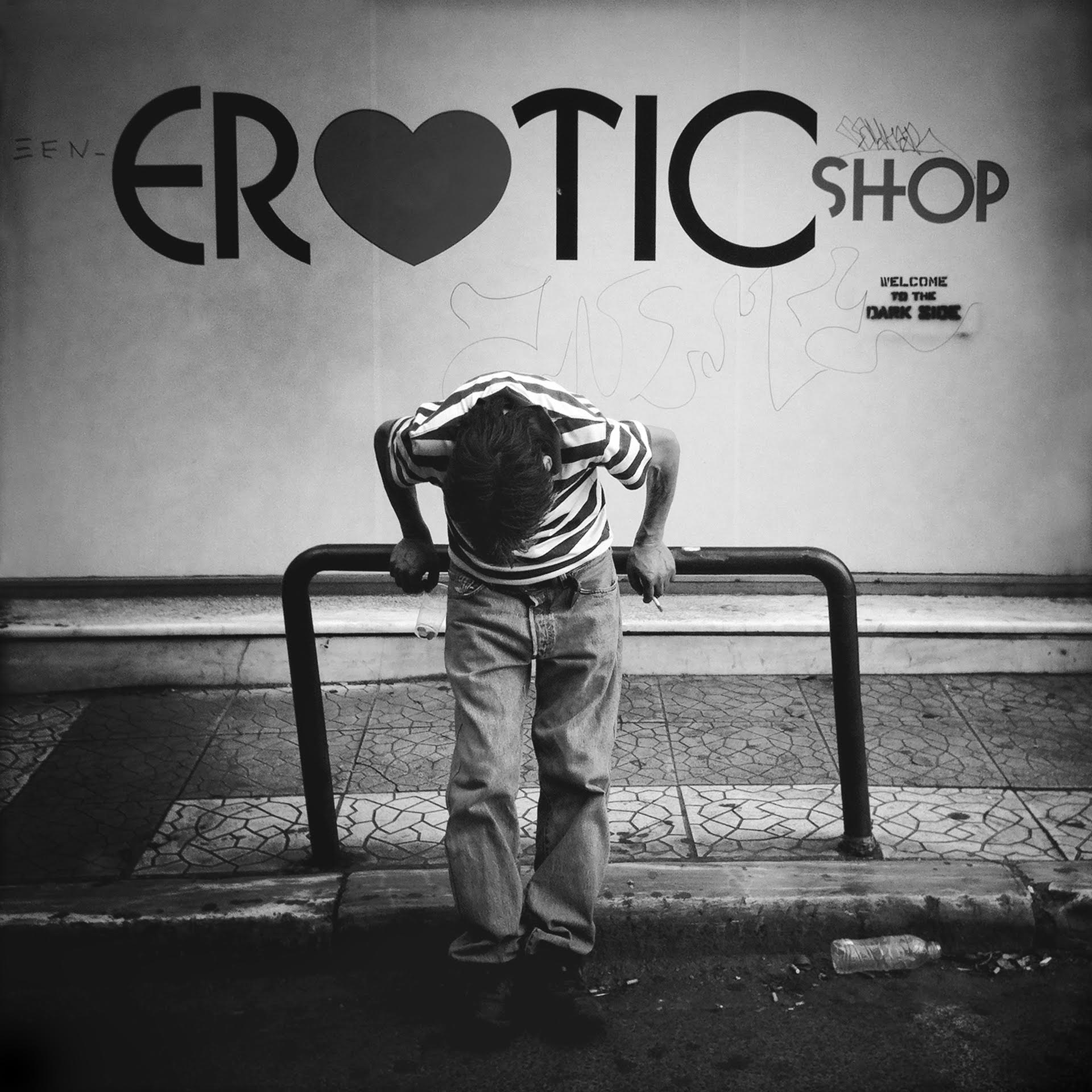 (Image: Mariana Bisti, From the series 'Postcards from Athens')
Continuing our series of interviews with BPF16 exhibitors we talk to one of the artists shortlisted for the OPEN16 solo. Her work can be seen as part of the shortlist projection at Phoenix Brighton shown alongside the solo exhibition, 'Encountering Perforated Ground' by Dana Ariel. You can also see Mariana's work as part of the OPEN16 solo shortlist exhibition at the BPF Outdoor Hub next to St Peter's Church in Brighton. Here she tells about what inspired her to become a photographer and about the work she is showing for BPF16.
BPF:  Can you tell us a little about your earliest experiences with photography and what drew you to the medium? What images inspired you at that time?
Mariana Bisti: I don't remember what made me first fall for photography. But I do recall that as a kid, I felt fascinated by the family albums, the yellowed aged pages, the prints' format, the opportunity to relate to my family's past and identity, the idea of familiarising myself with moments that I never experienced for real. Having browsed my family albums repeatedly for years, I eventually started craving my mother's Minolta. I grew up with cheap compact film cameras instead and was taking as many photos as possible whenever I joined my mother on her business trips abroad. She sometimes complained about the films she had to develop and print on my behalf, yet this never actually stopped me. In the beginning, I found inspiration in literally everything that surrounded me. Later on, I started falling for space and light, form and architecture, the city, scale, humans and their condition. Between 2006 and 2008 I would spend 2-3 hours a day looking at images on Flickr. I believe these two years were my 'study and training" on photography, 'shaped' my gaze and motivated me to evolve as a photographer.
BPF:  How has your relationship with photography evolved since then?
MB: In his book Blindness, Jose Saramago begins with an epigram to…blindness. It reads:
'If you can see, look. If you can look, observe'. 
In my studies and work as an architect I realised that observation and understanding precede design. I started getting impressed by the details we miss by simply seeing and not looking or observing. Alongside with my struggle with words, language and verbalising thoughts, I found great comfort in looking and observing. Photography became the means which allowed me to express and (later) share my understanding of the world around me.
After a certain point and before my studies at the Slade School of Fine Art, photography became the language I felt comfortable with the most. My 2-year study at the Slade diversified my practice significantly and I found myself experimenting with several different mediums. This, alongside with working excessive hours on architectural photography affected my everyday obsession with photography. My urge to capture on a daily basis whatever intrigued me, started fading away. My initial discomfort and agony as I passed by "potential" images without raising my camera turned into a comforting and satisfying feeling. It was the moment I realised that the eyes became the lens and memory became the camera. 
BPF:  Where do you find inspiration? How do you find your ideas?
MB: I still believe I find inspiration 'in everything'. What a cliché… Yet, It's a fact that there is no particular subject I focus on, there is not a certain way or method of photographing, I rarely work on preconceived ideas and I don't really shoot for a purpose other than pleasure and a desire to comprehend, come closer to whatever draws my attention. I consider photography as a synonym for spontaneity, intuition, liberation and examination. Interestingly enough, the social and political context of our times is always inspiring, informs my way of looking and is often responsible for using juxtaposition in my images.